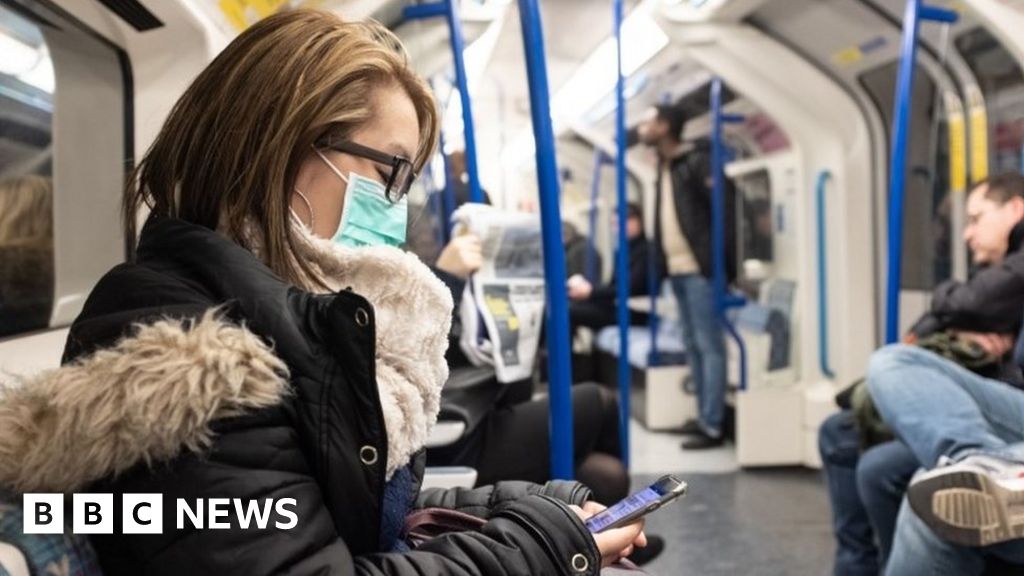 Three firms in London have now asked staff to work from home as a precaution against coronavirus.
Oil giant Chevron has asked 300 staff not to come into its office in Canary Wharf "for the time being".
Crossrail, which shares the same building as Chevron, and media firm OMD, based in central London, have also asked staff to stay away.
The real estate company that manages Canary Wharf suggested the firms had reacted with "an abundance of caution".
It "strongly encouraged" its tenants to adhere to advice from Public Health England, which says there is no need to send staff home, as most possible cases turn out to be negative.
PHE says even if there is a confirmed case of coronavirus they do not recommend closing the workplace.
In the UK, there have been 7,132 coronavirus tests carried out since the outbreak began to spread beyond China in January.
Of these, 13 were confirmed positive – including four people who returned from the Diamond Princess cruise ship in Japan.
OMD, which is part of Omnicom Media Group, said an employee reported symptoms after returning from Australia with a flight connection through Singapore.
The firm said the chance that it was the coronavirus was minimal but that it was asking staff to work from home "as a precautionary measure, and until definitive results of the employee's coronavirus test is confirmed".
Crossrail and OMD did not say how many employees were affected.
Chevron said one of its employees spent the weekend skiing in Italy, a coronavirus hotspot, then returned to work on Monday.
They started feeling unwell and did not go to work on Tuesday. Following NHS advice, the employee reported to hospital to be tested for the infection and is awaiting the results.
The company said it would continue to monitor the situation very closely but in the meantime was taking precautionary measures to reduce its employees' "risk of exposure".
In other developments in the UK:
Tests for the new coronavirus are being increased to provide officials with an early warning if the infection is spreading
Employers had been sent guidance telling them staff who are asked to self-isolate are entitled to take sick leave
Several schools have sent pupils home or closed after they returned from skiing trips in northern Italy over half term
British Airways has cancelled some of its flights to Milan because the coronavirus outbreak had resulted in "reduced demand"
Other firms have taken precautions to protect staff from the risk of catching the coronavirus.
BP has delayed all non-essential business travel to China, Hong Kong, Japan, South Korea and Singapore until further notice. Investment bank Goldman Sachs has told staff who have returned from affected areas to self-isolate even if they show no symptoms.
Josh Hardie, CBI deputy director-general, said firms should follow official government guidance.
"In a fast-evolving situation, businesses will be mindful of the potential risks. The health of employees must be their first consideration, as well as the potential impact on their operations," he added.
The new coronavirus strain, which causes Covid-19, has caused widespread disruption around the world. Businesses and factories across China have been disrupted since January and the disease has spread to 27 other countries, including the UK.
Based on data from 44,000 patients with this coronavirus, the World Health Organization says:
81% develop mild symptoms
14% develop severe symptoms
5% become critically ill
On Tuesday, UK Health Secretary Matt Hancock said that Britons returning from quarantined Italian towns should isolate themselves, even if they have no symptoms.
Workers who are ill are entitled to statutory sick pay. But the law says that if you stay away from work but aren't sick, you may not get paid.
What do I need to know about coronavirus?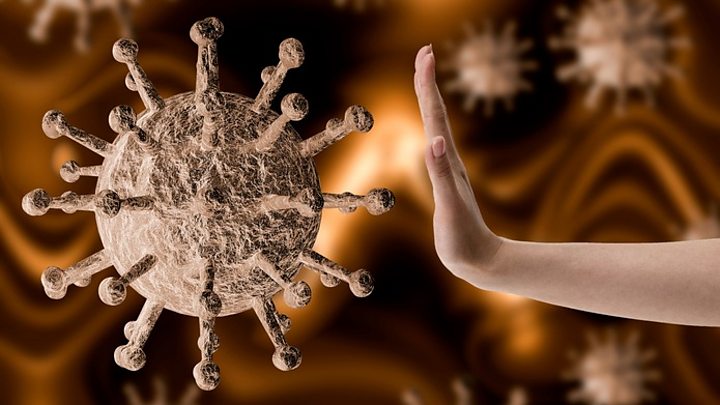 The main signs of infection are fever (high temperature) and a cough as well as shortness of breath and breathing difficulties.
Frequent handwashing with soap or gel, avoiding close contact with people who are ill and not touching your eyes, nose and mouth with unwashed hands can help cut the risk of infection.
Catching coughs and sneezes in a tissue, binning it and washing your hands can minimise the risk of spreading disease.
People with concerns should call the NHS on 111.
---