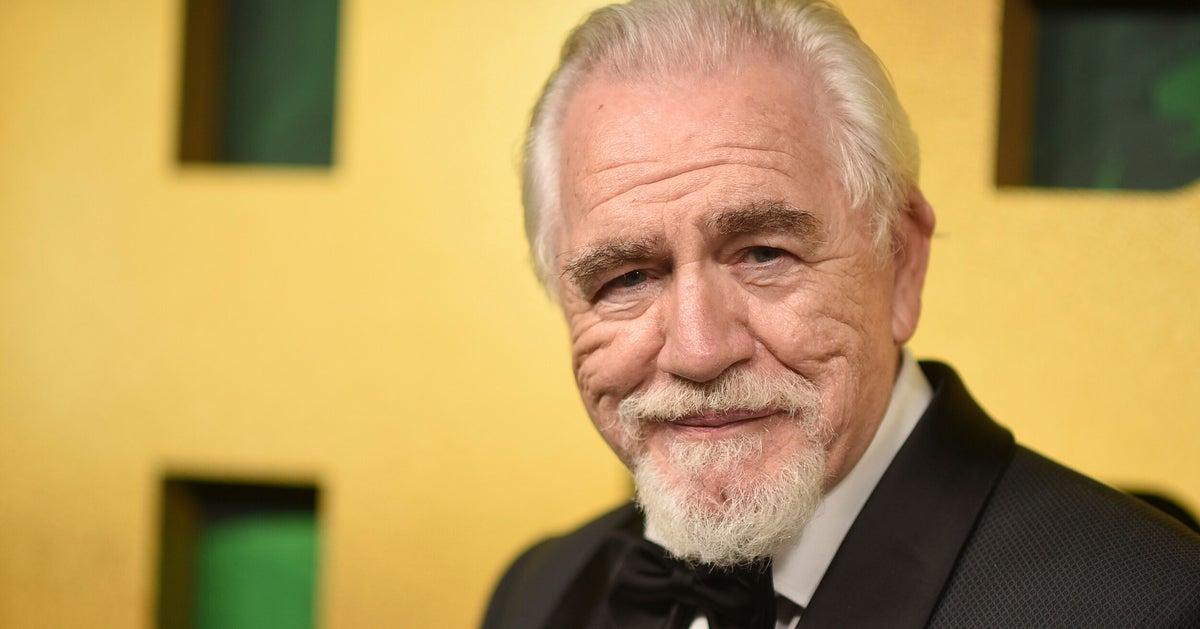 Brian Cox isn't fond of the monarchy — but he doesn't see Meghan Markle as a naive newcomer, either.
In excerpts from a Haute Living New York interview published Wednesday by Page Six, the "Succession" star argued that Markle "clearly" had "ambitions" to join the monarchy, and accused her of feigning unwarranted surprise when her eventual exit caused a scandal.
Cox claimed Markle had "childhood dreams of marrying Prince Charming and all that shit we see as fantasy that could be our lives in our dreams." The 76-year-old said he was baffled at what precisely Markle thought she might accomplish by marrying Prince Harry.
"You can't go into a system where somebody's already been trained to behave in a certain kind of way and then just expect them to cut themselves off," the actor told Haute Living New York, per Page Six. "I mean, she knew what she was getting into."
The native Scotsman isn't known for mincing words. He recently described the relentless method acting of his "Succession" co-star Jeremy Strong as "fucking annoying." And despite his somewhat ambivalent views on Markle, Cox isn't so fond of her in-laws, either.
"In my opinion, we shouldn't have a monarchy," Cox told Haute Living New York. "It's not viable; it doesn't make any sense."
When asked about the future of the royal family, Cox embodied his inner Logan Roy.
"Fuck it," he told Haute Living, per Town & Country. "Move on."
Cox has said he believes that the Duke and Duchess of Sussex had to struggle with serious challenges.
"I don't know what went on, but something clearly traumatic went on for the pair of them," he said on "Good Morning Britain" in December, per Yahoo. "I don't think they made it up, I don't think it's false. I think it's true and should've been rectified, and it hasn't."
Cox has been equally critical of the British tabloid media, which Harry and Meghan cited as a substantial motivating factor in leaving the U.K., when the couple completed their royal exit for quieter pastures in California.
"[The press] have forced Meghan and Harry to quit the country," Cox told the Evening Standard in February 2020. "Let's not beat about the bush, they have driven them out, and yes, I have no doubt at all, some of it is racist. It's horrible what has happened to them."
The final season of "Succession" premieres March 26 on HBO at 9 p.m. EST.
If you or someone you know needs help, dial 988 or call 1-800-273-8255 for the National Suicide Prevention Lifeline. You can also get support via text by visiting suicidepreventionlifeline.org/chat. Outside of the U.S., please visit the International Association for Suicide Prevention for a database of resources.