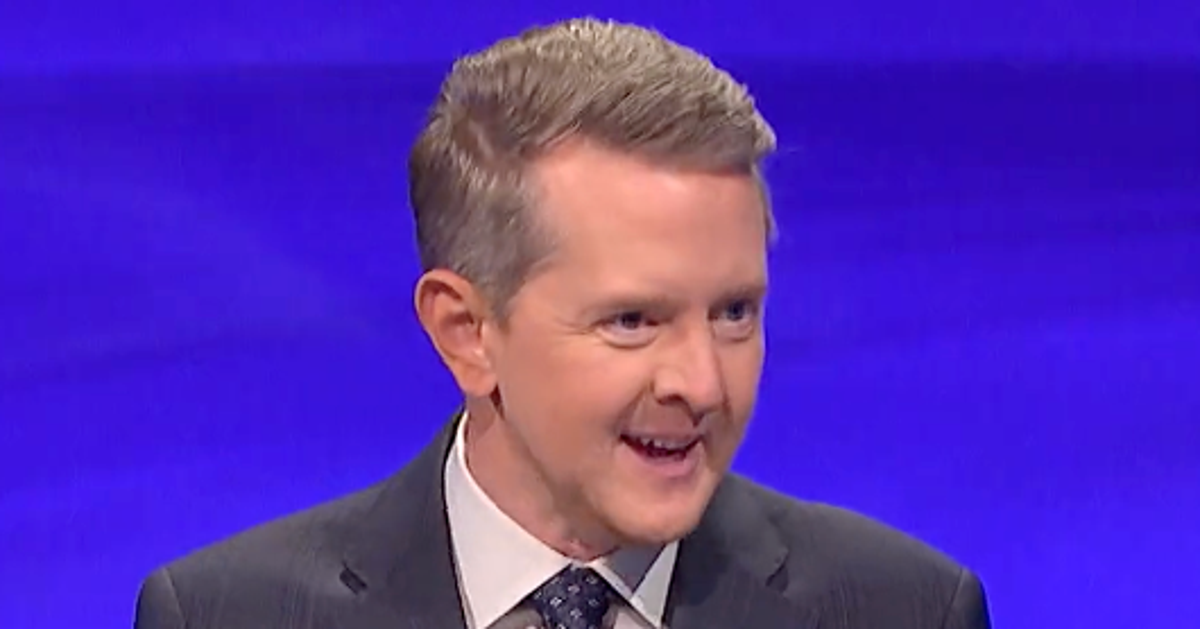 "Jeopardy!" viewers weighed in on Twitter this week over how the show handled two contestants' responses during an episode that aired on Monday.
The questions over the show's rules follow a response from contestant Stephen Webb ― who went on to win his eighth-straight game on Thursday ― as he took a shot at host Ken Jennings' clue about "the corpse flower," Newsweek reported.
"Is that the corpse blossom? What's the corpse blossom, corpse flower?" Webb said in response to Jennings on Monday.
Jennings approved the response. But another contestant, Karen Rittenbach, failed to get points in response to a clue about Harry Chapin's hit song "Cats In The Cradle."
"What's Cat's Cradle?" Rittenbach responded. Jennings said "no."
"What's 'Cats in the Cradle?'" she continued.
"I'm sorry, Karen, I'd already ruled against you by the time you corrected yourself," Jennings replied.
Fans jumped to Twitter to address the two contestants' responses.
The difference in the ruling of the two contestants' responses, as echoed by some Twitter users, stems from a rule that states "contestants may change their responses as long as neither the host nor the judges have made a ruling."
Lilly Nelson, a longtime viewer who tweets under the handle @OneEclecticMom, pointed to a drawn-out response from Webb in an episode last week and noted that Jennings waited to see if he'd complete the title.
"IMO Ken is actually really good at managing this in the moment, if the contestant has completed their answer (like Karen w/ Cat's Cradle) he usually rules quickly before they rephrase it," wrote Nelson, who is known as a "Jeopardy Fashion Connoisseur."
"But he waits longer if the answer is partially correct and just needs additional info," she continued.
Nelson added that Webb has been "quick to squeeze in multiple versions of an answer" although it's within the rules of the show.