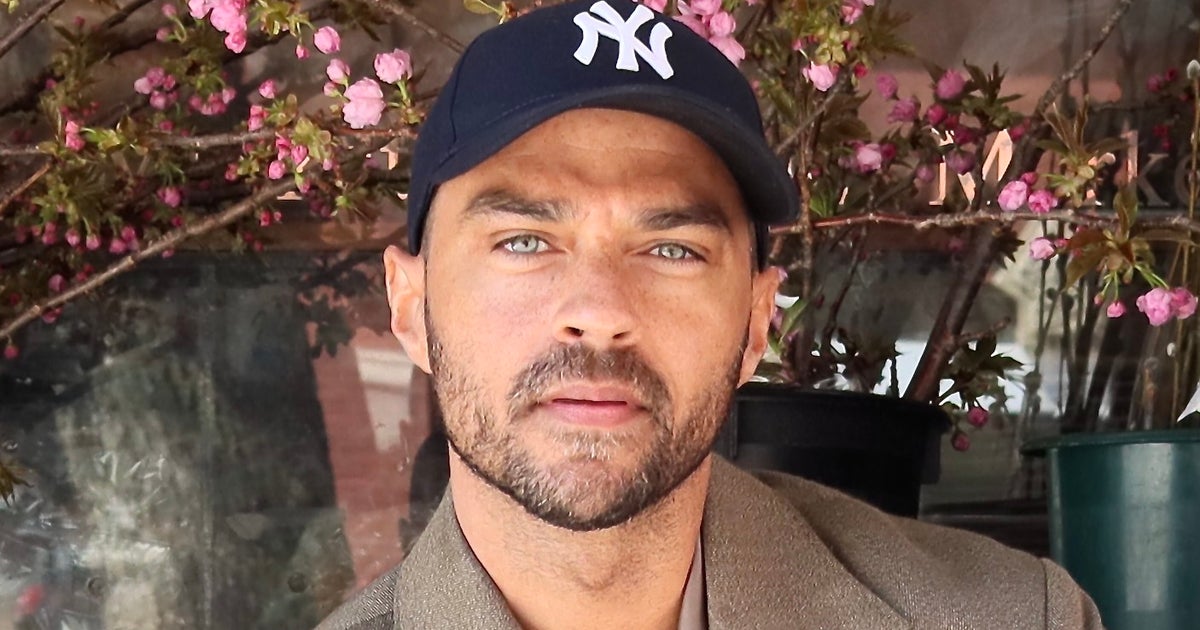 After endearing himself to legions of fans with smoldering performances on stage and screen, Jesse Williams is harkening back to his professional roots with a multifaceted new project.
The actor and activist recently teamed up with conceptual artist Glenn Kaino to unveil Homeschooled, a brand-new gaming app for players of all ages that aims to celebrate diversity in the U.S. through trivia.
There's a major emphasis on pop culture, with categories that include "Growing Up Black," "Soul Brothas" and even "Divas."
For those with varying interests, multiple choice sections on sports, geography and the internet are among the other features. There's even a "Grey's Anatomy" section, a wink at Williams' portrayal of Dr. Jackson Avery on that long-running ABC medical drama that also encompasses real-life medical science questions. Each category is timed, and players can compete against friends, family and even celebrities.
"You have to be more self-reliant if you want your history to be taught, because we have this war on nonwhite history in American schools," Williams, a father of two, said. "They're not going to teach us about Black or brown or Asian history in school ― OK, how can we teach it to ourselves?"
The new app, Williams said, was borne out of the shift toward virtual learning that intensified amid the COVID-19 pandemic, as well as his frustrations with the startling pushback against diversity education in schools across many conservative states. The Chicago native, who taught high school in Philadelphia for six years before deciding to pursue an acting career, serves as the app's "dean of culture" and expects to welcome other guest instructors in the future.
"So much of my work is around serious social justice work, these things that really demand our sober attention," he explained. "That's of course a priority. But folks of color also like to game, have game nights and be spontaneous and be fun and be creative, and we're often left out. We're not included in those games and don't see ourselves in them."
Williams and Kaino have developed a number of other apps through Visibility Media. Their lineup includes the Black culture gaming app BLeBRiTY, which debuted in 2017, as well Ya Tú Sabes, a trivia app for the Latine community that was unveiled in 2021.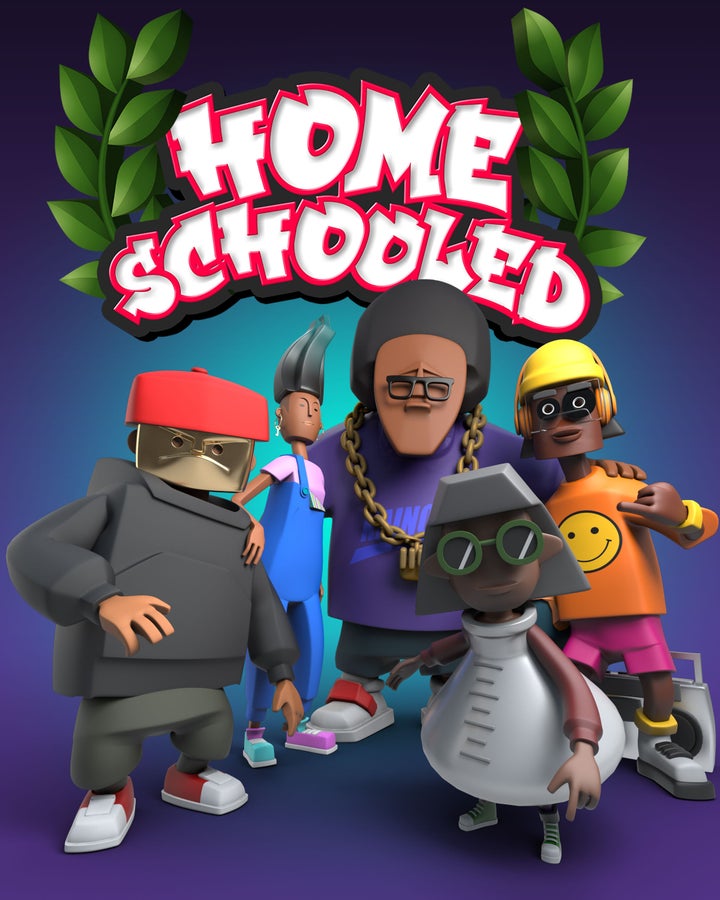 Like Williams, Kaino has "a long-term interest in challenging the existing structure of who gets to determine what knowledge has value," adding, "Helping to create pathways for people to learn from each other is right in line with what I do as an artist."
As to the collaborative process with Williams, he explained: "He brings so much to our team in every part of the process. He's an educator, which for this project was key in the inspiration and design phase. He's a keen observer and creator of culture and always has very precise ideas, feedback, rationale and solutions to our iterative development process."
Homeschooled's launch comes as Williams' acting career remains in high gear. In February, he wrapped a return engagement in Broadway's "Take Me Out," for which he received a Tony Award nomination. The drama followed Darren Lemming (played by Williams), a fictional Major League Baseball player who finds himself subjected to intense scrutiny and criticism from his team and the public at large after revealing he's gay.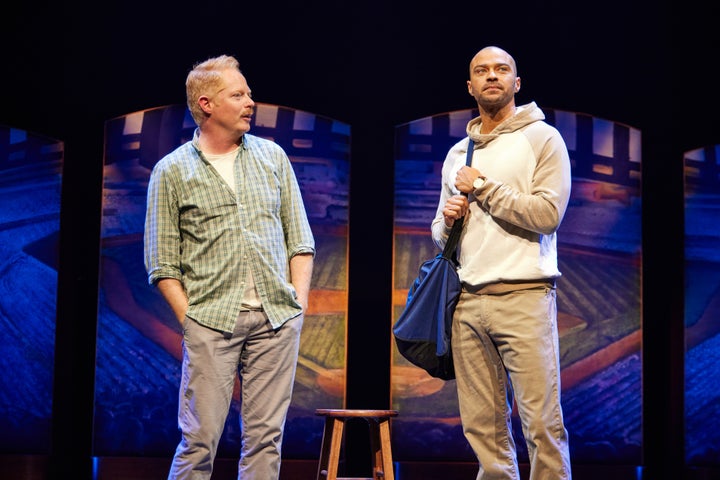 He also returned to the small screen last month alongside Reese Witherspoon in the Netflix comedy "Your Place or Mine," and will soon be seen on the third season of the smash Hulu series "Only Murders in the Building," starring Selena Gomez, Steve Martin and Martin Short.
"I'm really trying to focus on putting myself in spaces where I can be learning, and I like to surround myself with folks who are smarter and more experienced than I am," Williams explained of his latest work. "A big part of how I've chosen projects recently is: Who am I working with? Who can I spend time with that has more experience than I do? I'm going to be acting anyway ― can I be learning from legends? It's actually an extension of the spirit behind making the game."
Both Williams and Kaino have plans to expand Homeschooled's reach, with new categories, questions drawn from user submissions and other features in development.
"Everyone has something to teach," Kaino said, "and everyone has something to learn."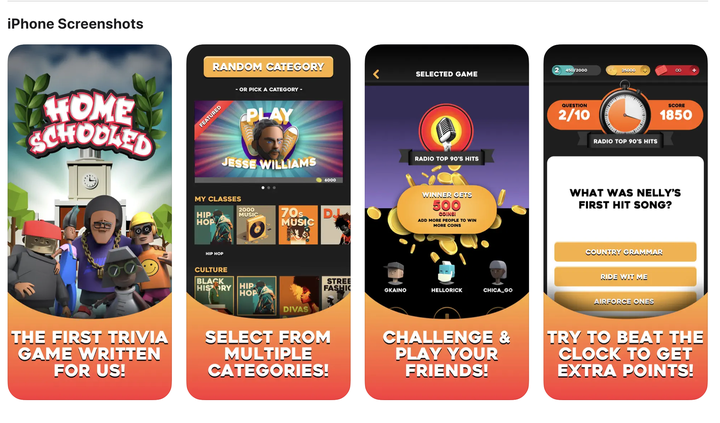 As for Williams, he sees Homeschooled as one facet in his overall mission to make Black history a part of what most educators define as "world history" in a school curriculum.
"We're trying to contribute to the spiritual health of communities that are consistently ignored and disenfranchised," he said. "The more people learn about themselves and their neighbors, the harder it is for them to tolerate the abuse they might sustain. We're trying to be one of many methods of nourishment in that process."
Broader goals aside, Williams believes gamers who thrive on instant gratification won't be disappointed.
"Our mission is constructive joy, and helping people learn and laugh simultaneously with like-minded folks," he noted. "I used to say to my students: 'You're going to be in my class for 45 minutes anyway. You might as well get an A. You don't get to be here for less time to get the bad grade.' That's kind of how I feel about life: You're going to be here anyway. You might as well gain some information and have a smile on your face in the process."