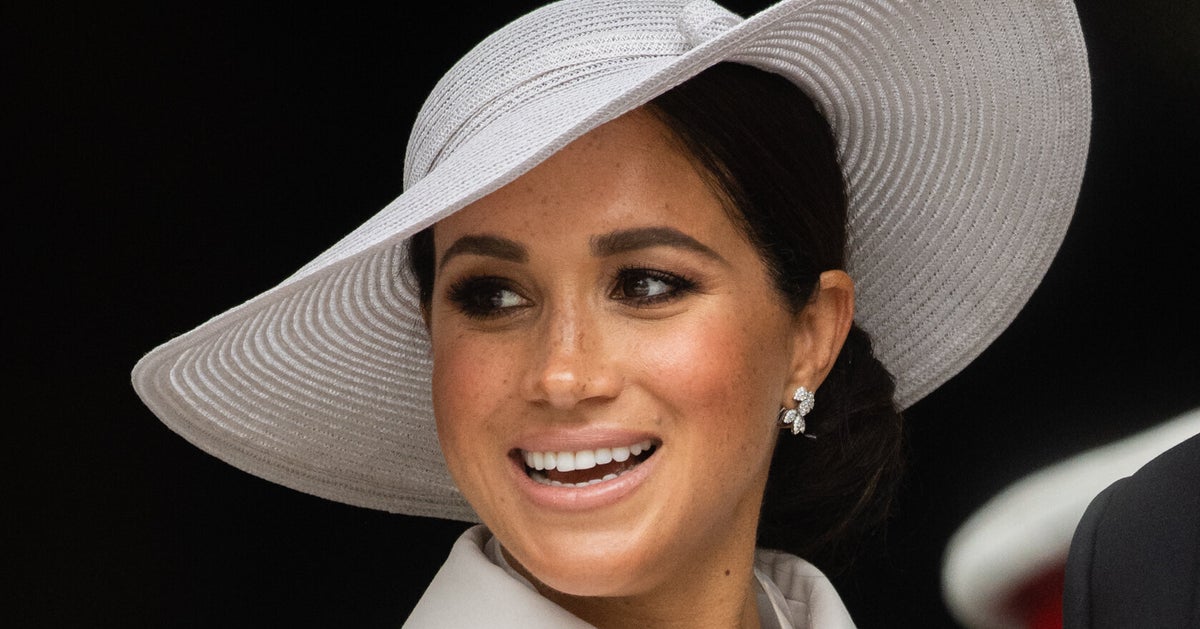 Meghan Markle is facing deposition with Prince Harry over a lawsuit filed last year — by her own sibling.
On Tuesday, a Florida judge rejected a request to let the couple avoid testifying in a defamation case brought by Samantha Markle. The Duchess of Sussex was sued by her half sister in March for allegedly misrepresenting their relationship during a controversial Oprah Winfrey interview in 2021.
In court documents obtained by the news media, Samantha Markle accuses Meghan of making "demonstrably false and malicious statements" that reached "a worldwide audience."
The suit states that Meghan "orchestrated the campaign to defame and destroy her sister's and her Father's reputation and credibility in order to preserve and promote the false 'rags-to-royalty' narrative" she allegedly fabricated for "the Royal Family and the worldwide media."
This includes Meghan's claims that the siblings were "virtual strangers" and that she was "an only child," according to materials in the case.
Samantha Markle is seeking damages in excess of $75,000.
The judge's ruling could lead Meghan and Harry, who famously exited the royal family in 2020 over alleged racism and infighting, to make comments under oath. Among the court documents are 38 "requests for admission," intended to serve as potential questions and prompts for Meghan.
Those include statement such as "Queen Elizabeth was not a racist" and "King Charles is not a racist." Meghan's attorneys say that these are "not relevant to any party's claim."
Samantha Markle also states that their father financed Meghan's "expensive" private education and supported her half sister's acting career. The plaintiff adds that she drove Meghan to school "on a regular basis."
The lawsuit says that "roughly 50 million people in 17 countries" watched the Oprah interview, prompting "humiliation, shame and hatred" for the less famous sibling.
In the recent "Harry & Meghan" docuseries, Meghan echoed some of her statements from that 2021 conversation.
"My half-sister, who I hadn't seen for over a decade … suddenly, it felt like she was everywhere," Meghan said in Netflix show. "I don't know your middle name. I don't know your birthday. You're telling these people that you raised me, and you've coined me 'Princess Pushy.'"