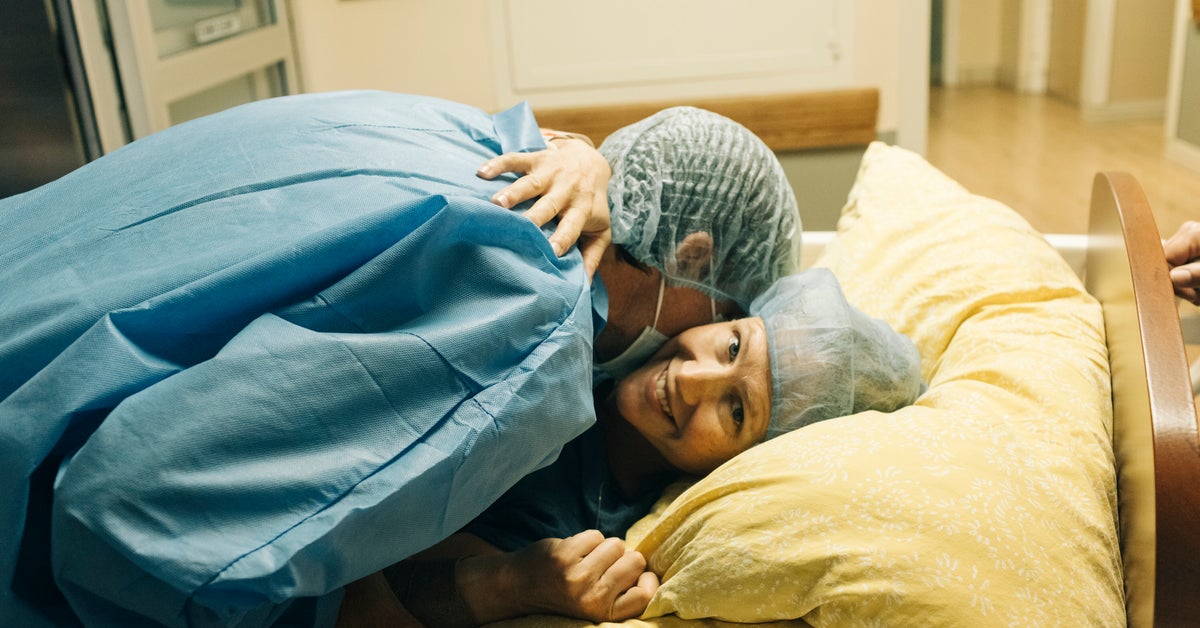 Sometimes the Internet can be a terrible place. But sometimes, it can really bring out the best in us.
A father-to-be recently asked the social media masses for help as he and his partner prepare for the birth of their child.
"What is one thing that your partner did, said or brought to the hospital that really helped you through your birth experience?" Dave Whiteside, a research consultant in Ontario, Canada, wrote on Twitter.
He added that he is an "expecting dad hoping to support his wife in the best ways possible," who's ready to take notes.
Among all the well-wishes for their impending arrival, the responses to his tweet ranged from super practical (bring snacks!) to the importance of advocating for birth partners when they're struggling to advocate for themselves.
Whether you're a prospective birth partner — or perhaps you're due to give birth and want to send your partner some pointers — here's some of the best advice we gleaned from the tweet.
1. Believe your birth partner when they tell you something's up.
2. Be prepared to advocate for your partner when they can't advocate for themselves.
3. Familiarize yourself with the hospital bag so you know where things are when your partner asks for them.
4. Pack lots of snacks – for the labor, for the hospital stay. Heck, order celebratory take-out after the birth.
5. Be calm.
6. Back rubs and massages are helpful.
7. Get the music set up.
8. Bring all the stuff *you* need too.
9. Get to grips with the car seat ahead of time.
10. If your partner plans to have a vaginal birth, learn about C-sections (just in case).
11. Pack some tiny luxuries for them to enjoy after the birth. Evian face mist? Yes, please.
12. Bring drinks and snacks for the hospital staff.
13. Be the person responsible for jotting down every diaper change and feed after baby is born.
14. Help out with diapers as much as possible.
15. Tell your birth partner how amazing they are after it's all done — and keep checking in.
16. Help keep track of their aftercare in the days after the birth.
17. In the days and weeks after, be there for your partner as much as you can.