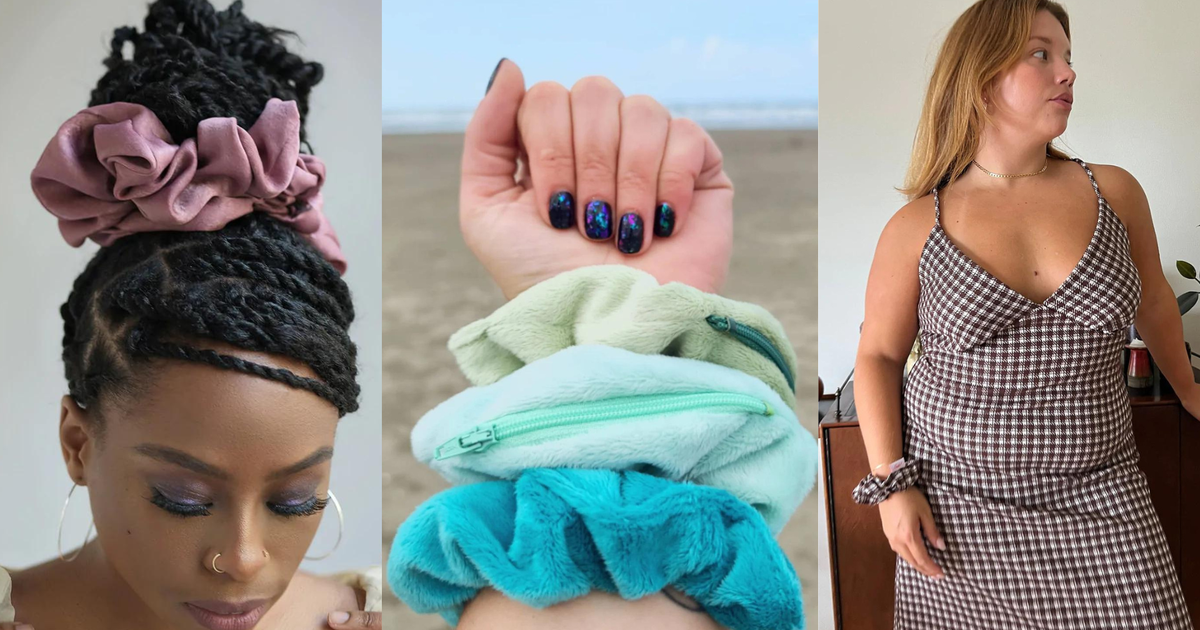 Like "Chapstick" for lip balm or "Kleenex" for tissues, some brands become so ubiquitous that their name is synonymous with their product. This is also the case for scrunchies, the fabric-wrapped hair ties that have been beloved since the '80s.
The true story of the scrunchie and how it came to be is far less prominent than the elastic itself. The New York Times reported yesterday that the inventor of the scrunchie, Rommy Hunt Revson, died Sept. 7. In honor of Revson and her contribution to fashion, it feels important to share the real story of how this adored accessory came to be.
Revson, originally a singer/songwriter and vocal teacher, was born in 1944 in White Plains, New York. She said that after divorcing John Revson, heir to the Revlon fortune, her hair was thinning because of stress, according to the Washington Post. She set out to make a gentle hair accessory that wouldn't tug at her fragile stands.
Using a secondhand sewing machine, Revson eventually created a stretchy, fabric-covered hair tie. Revson called her invention a "Scunci" (pronounced skoon-chi), named for her expressive poodle. But as the product blew up, the name evolved to "scrunchie."
Revson got a patent for her invention in 1987, yet initially struggled to find stores and retailers that would carry her hair ties. Through the late '80s and early '90s, the product finally took off, and in the following years many larger retailers began making their own copies of the scrunchie.
Revson's famous hair tie will live long after her. Scrunchies have been worn to outer space, in "Sex And The City," and, thanks to the 2019 VSCO girl aesthetic, are once again trending all over TikTok. We've rounded up the most chic and wearable modern-day scrunchies to honor Rommy Hunt Revson and keep your hair high.
HuffPost receives a share from purchases made via links on this page. Every item is independently selected by the HuffPost Shopping team. Prices and availability are subject to change.
Free People sports puffer scrunchie
Inspired by a puffer coat, this water-repellent nylon scrunchie will keep your hair secured during a workout. It comes in seven colors.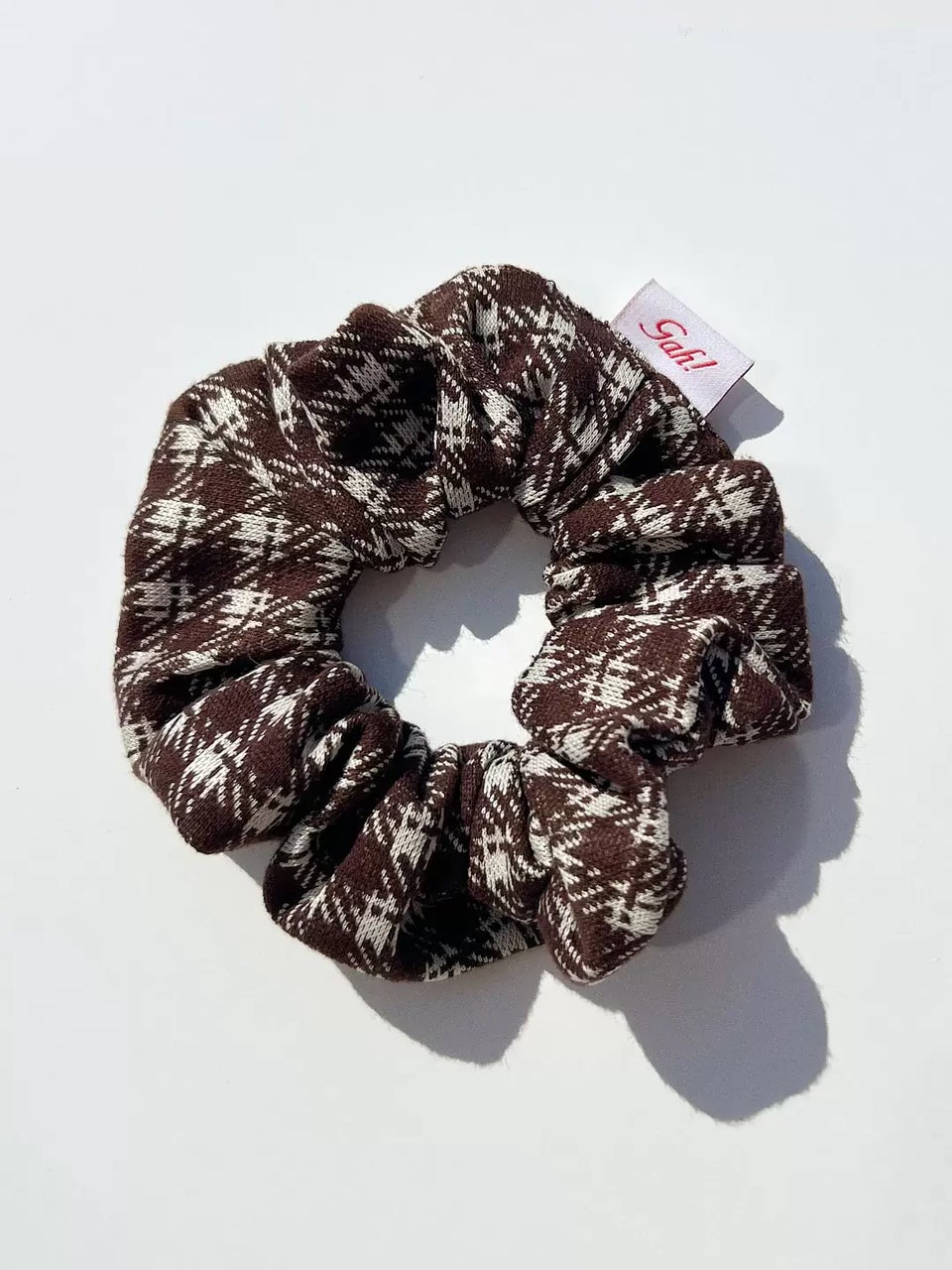 Lisa Says Gah fall paid scrunchie
Designed by Lisa Bühler, Lisa Says Gah is an anti-fast fashion brand that uses dead stock fabric. Part of their fall 2022 line, this brown plaid scrunchie is a mix of rayon and spandex and made in Los Angeles.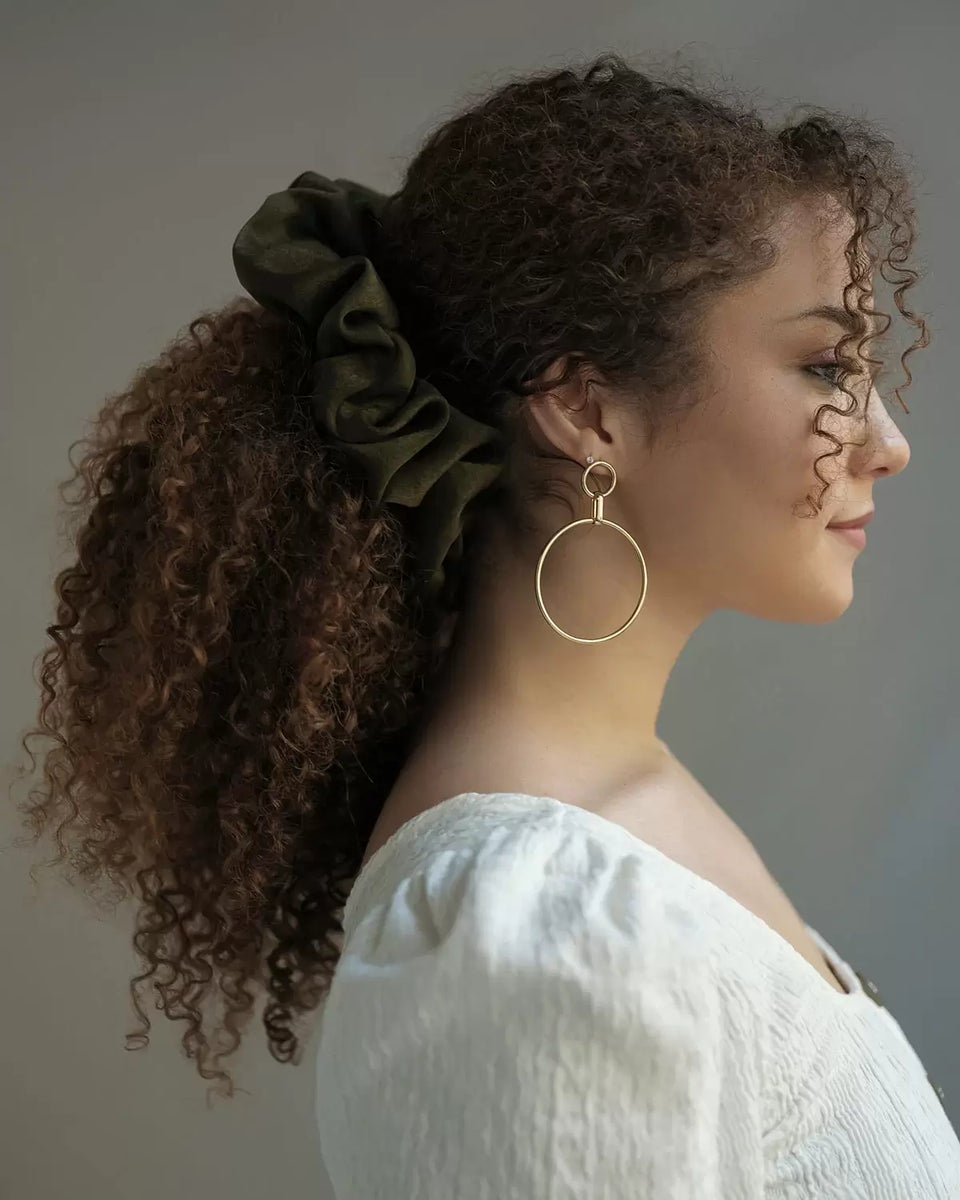 The Wrap Life olive satin scrunchie
The Wrap Life is a Black woman-owned business based in Brooklyn, New York, making chic and super wearable head wraps, bandies, turbanettes and scrunchies intended for textured hair. This olive satin scrunchie stretches with ease, giving damage-free support to all hair types.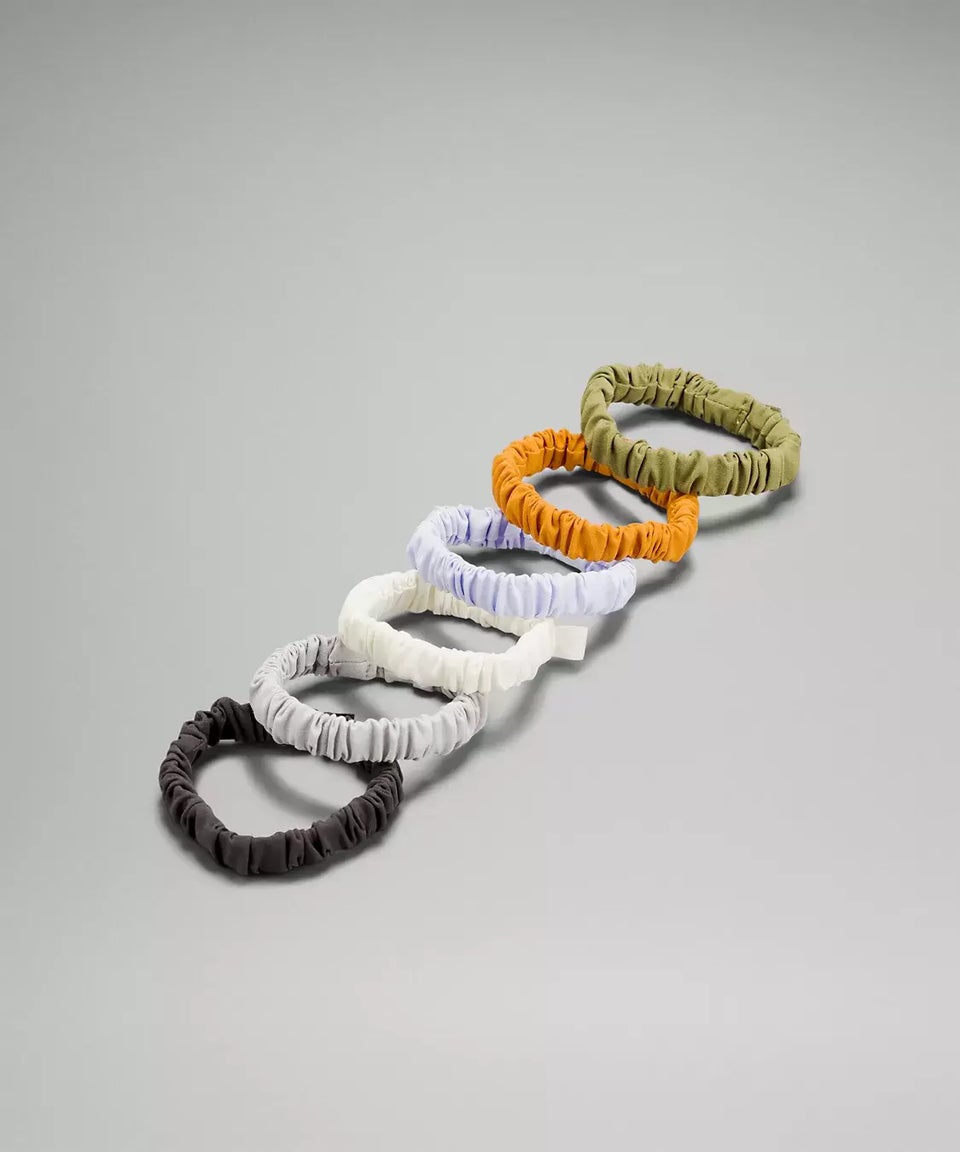 Lululemon 6-pack skinny scrunchies
If you've ever used a Lulemon headband, you already know they know how to do hair. This set of six skinny scrunchies will keep your hair protected and secure during movement and comes in eight color sets.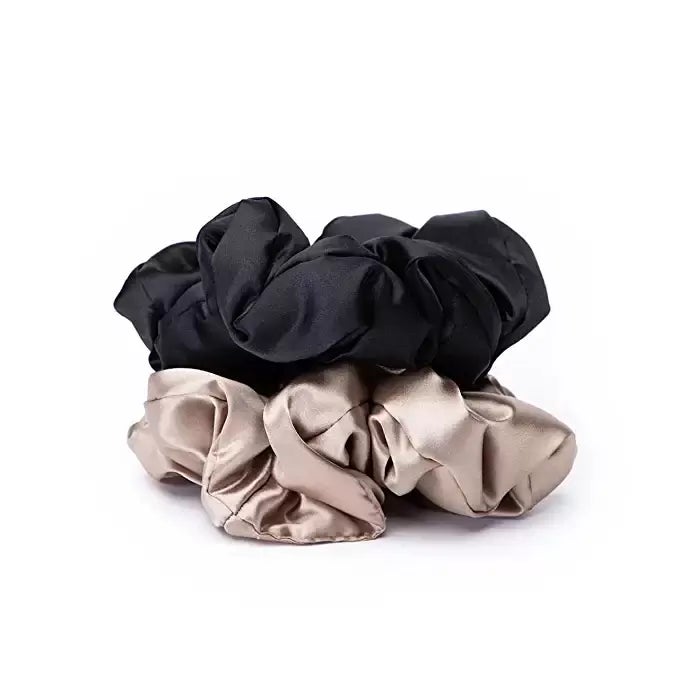 Kitsch satin pillow scrunchies
Truly universal pieces, these pillow scrunchies are great for overnight wear, sleeping in and styling for a night out on the town. They keep your hair feeling healthy and will help minimize frizz.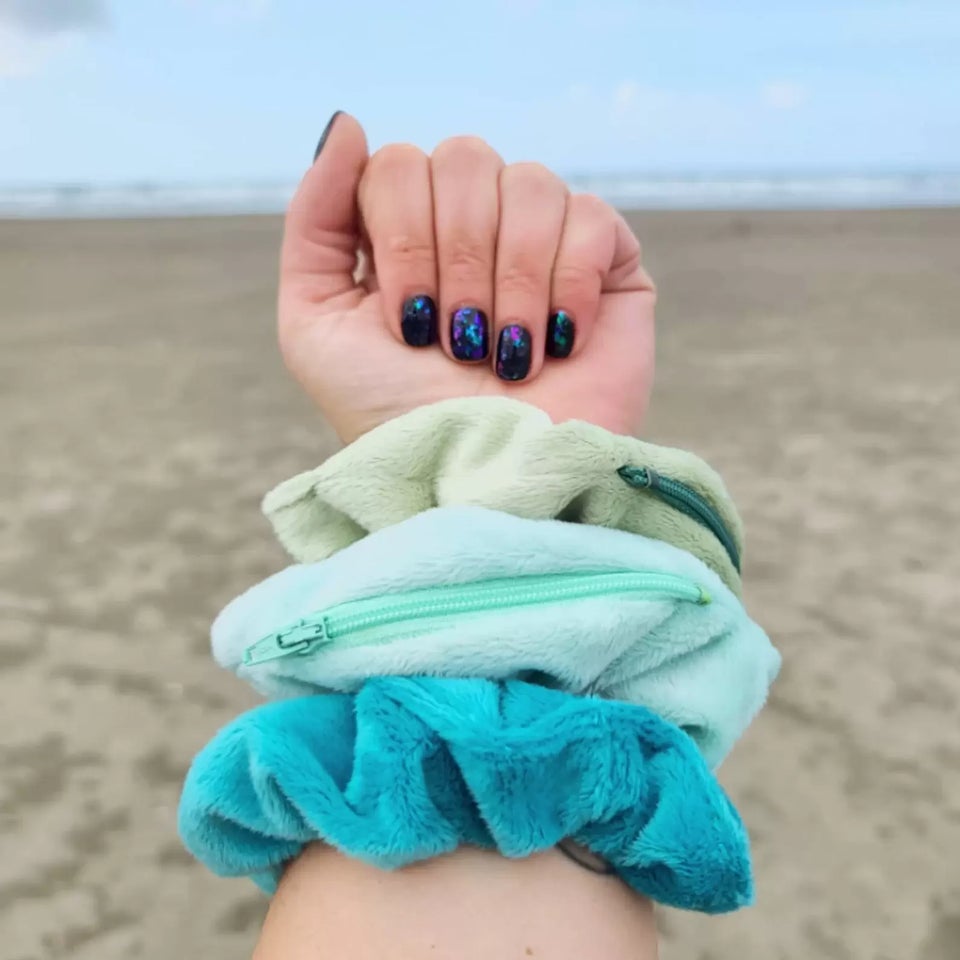 HustleSewShop stasher zipper scrunchie
Perfect for running, concerts, beach days or other times when you don't want to lug a huge purse around, these stasher scrunchies have a secret zipper compartment giving you a pocket on the go. They come in 14 colors and are hand made in Saint Helens, Oregon.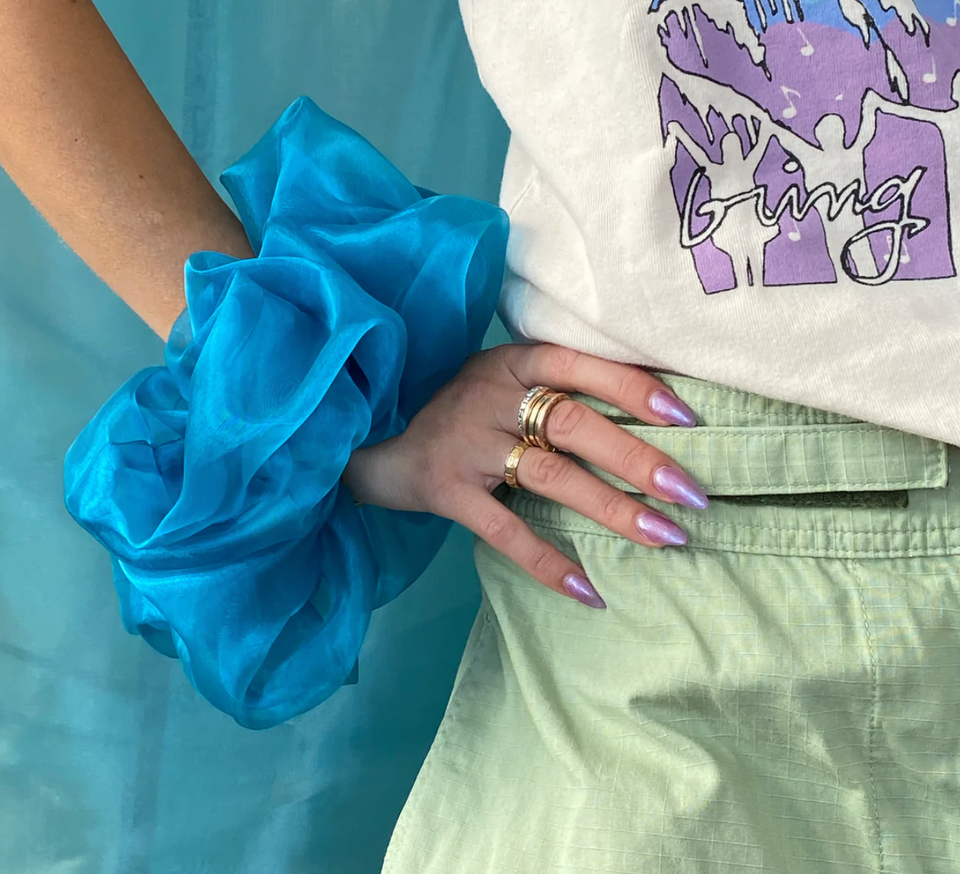 Room Shop giant cloud scrunchie
Handmade in Philadelphia, Pennsylvania, this 100% nylon organza scrunchie brings a voluminous, airy and maximalist pop to any outfit. It comes in seven colors and measures 9 inches across, becoming a billowing, show-stopping hair accessory you'll never forget.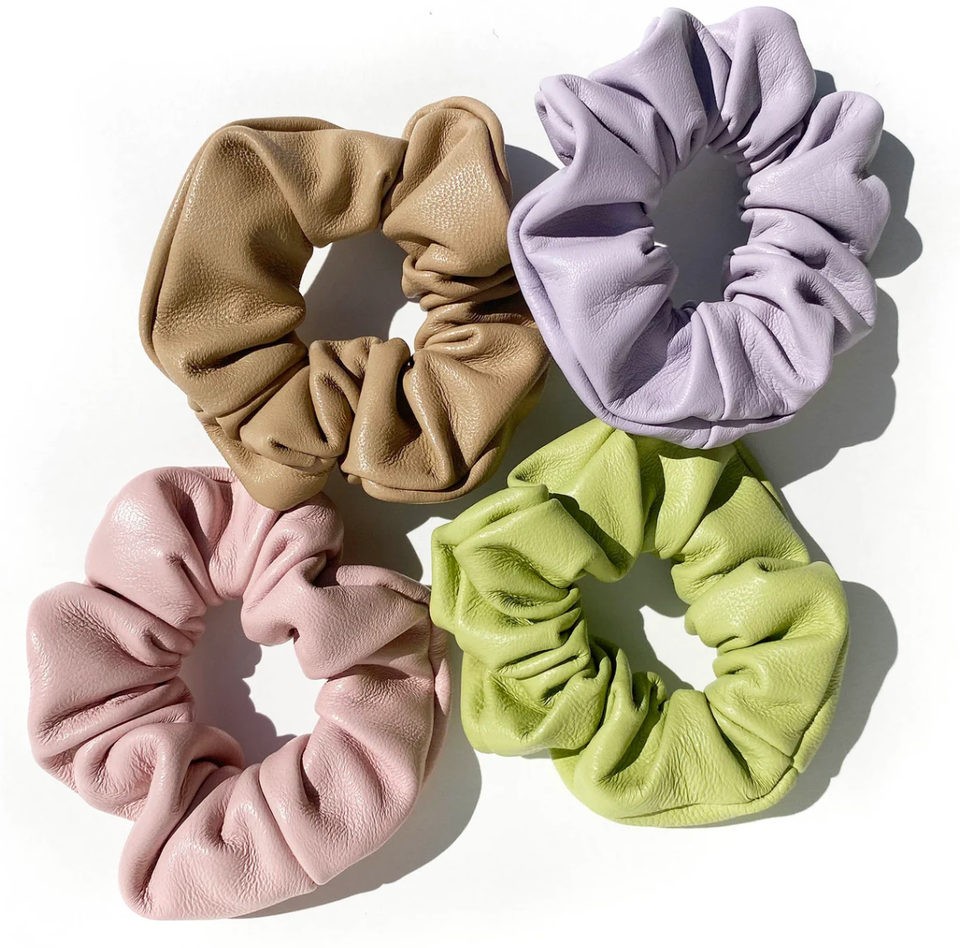 BostwickBandana Italian lamb leather scrunchie
Add a little edge to your hair with these Italian leather scrunchies. They're sold as single scrunchies, but come in all four colors shown and are handmade in Long Beach, California.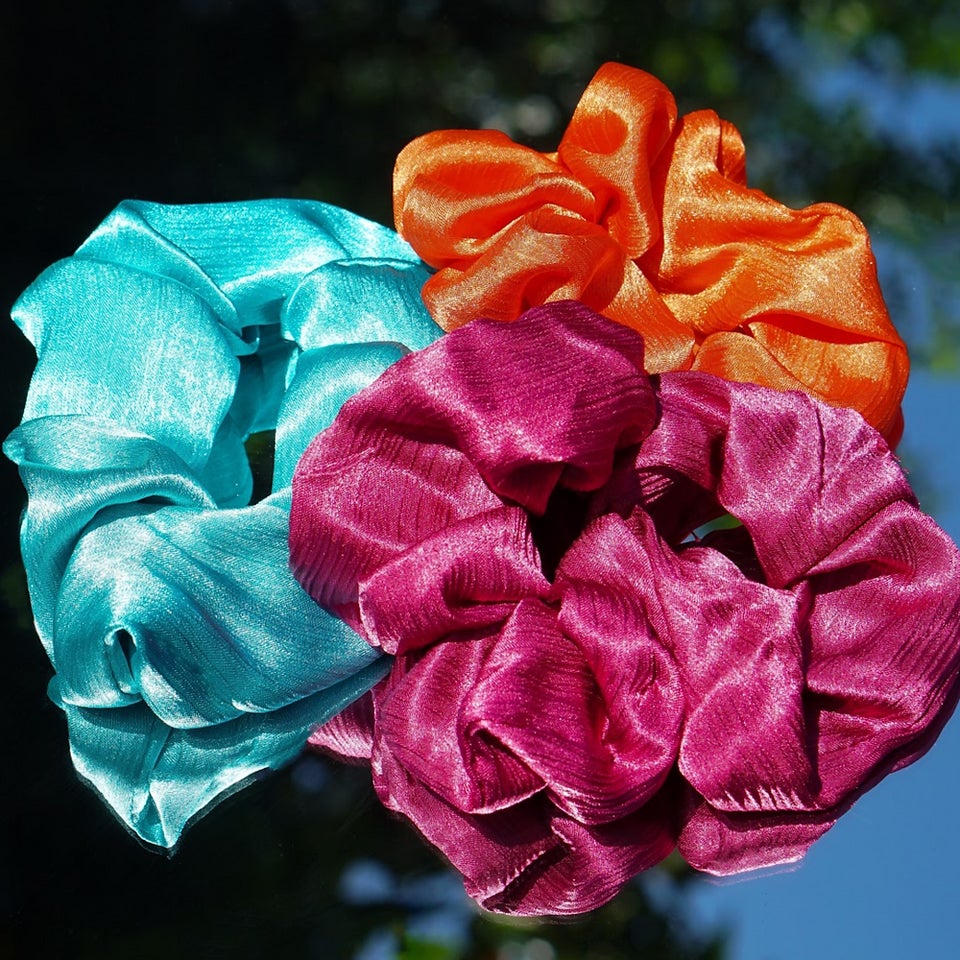 Svnmia tropical bundle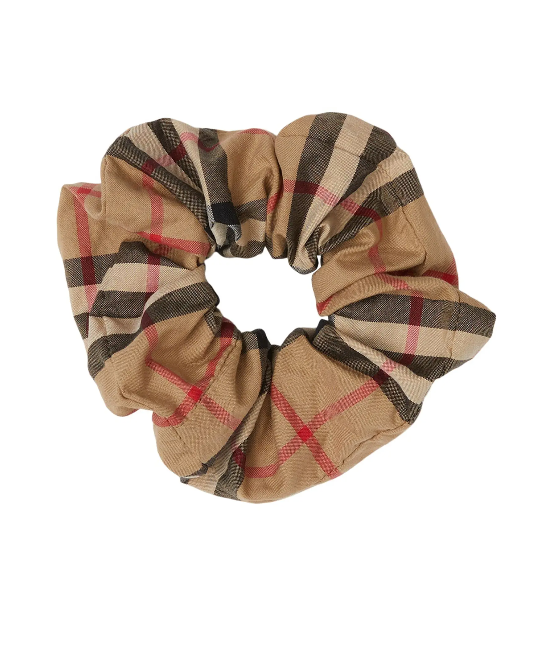 Burberry vintage check scrunchie
A timeless, iconic accessory, this 100% cotton classic Burberry check hair tie is a whimsical splurge you'll use for years.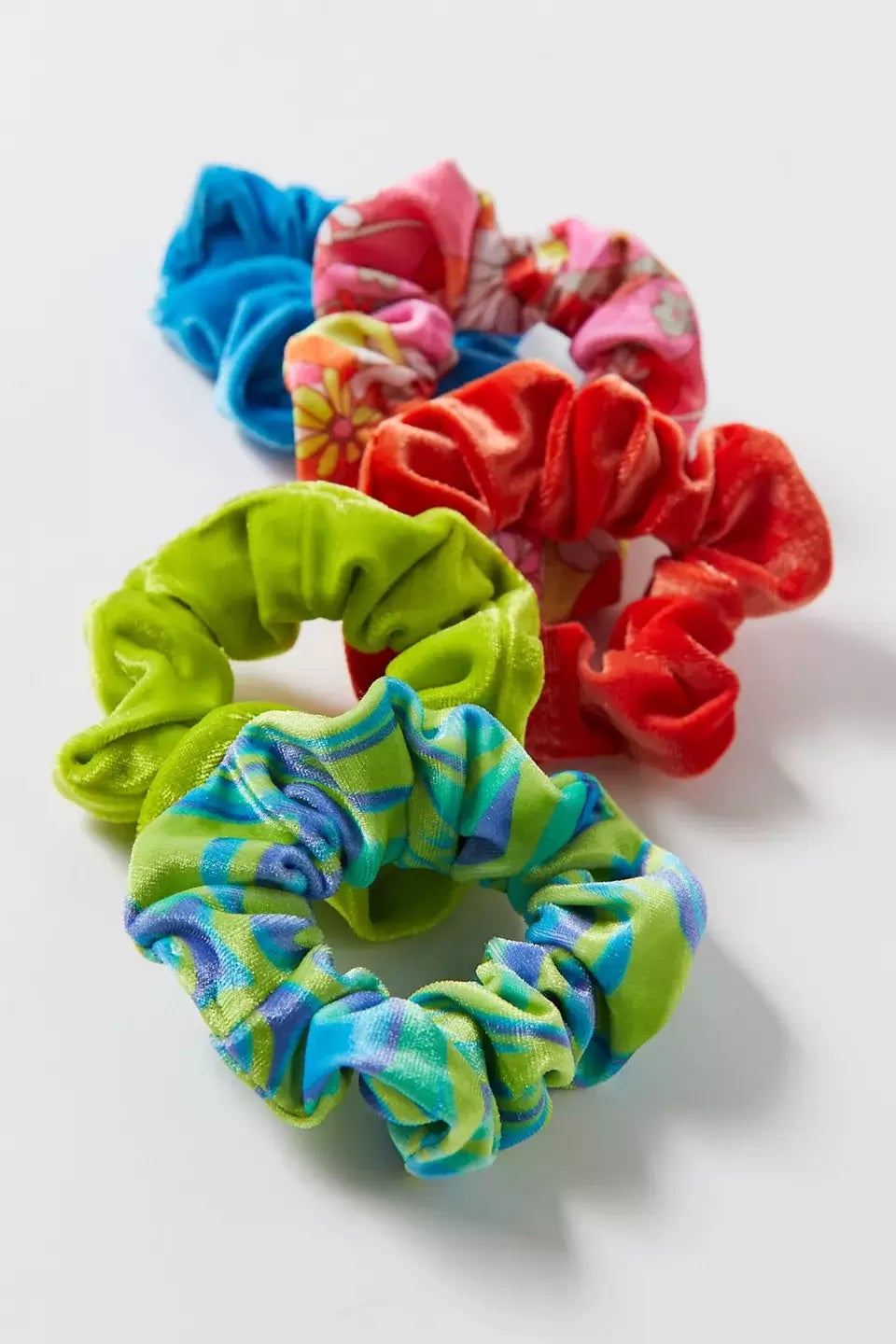 Urban Outfitters' set of five velvet scrunchies
One for every school or business day, this set of five velvet scrunchies comes with groovy prints and bold solids. These come in five color options (all containing patterns and solids) and look as cute on your wrist as they do in your hair.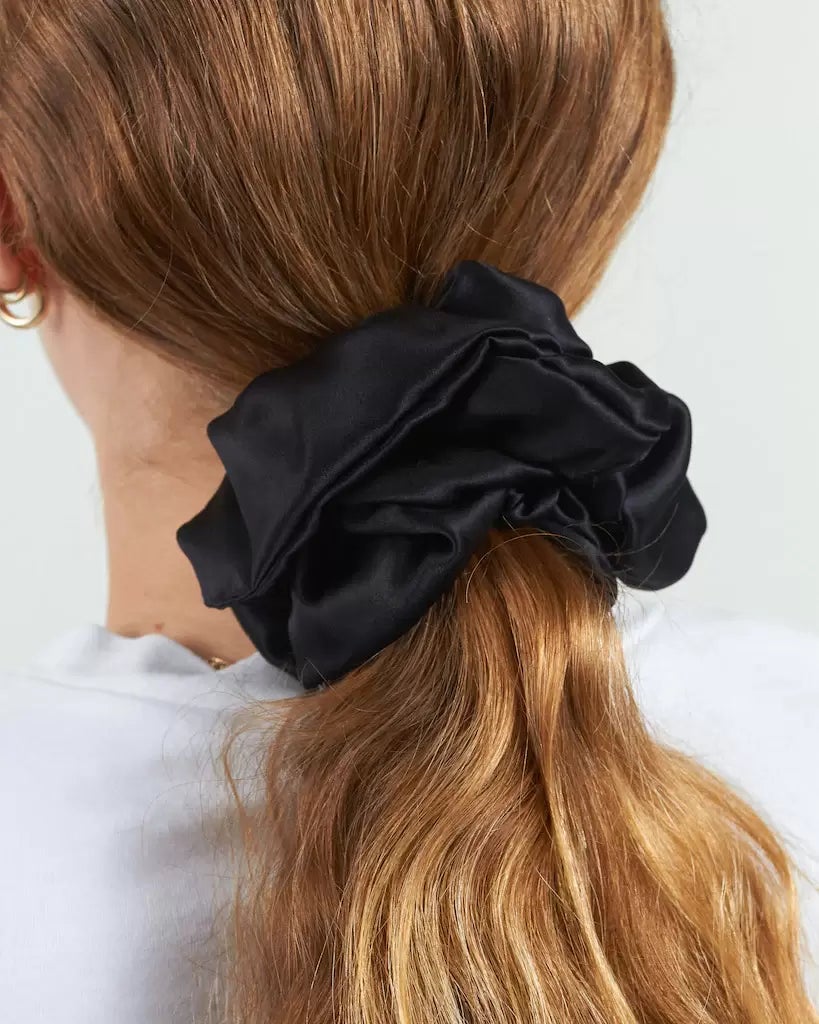 Crown Affair oversized silk scrunchie
Dress up even a lazy day ponytail with this oversized silk scrunchie. It comes in black and sage green, keeping your mane protected and snarl-free.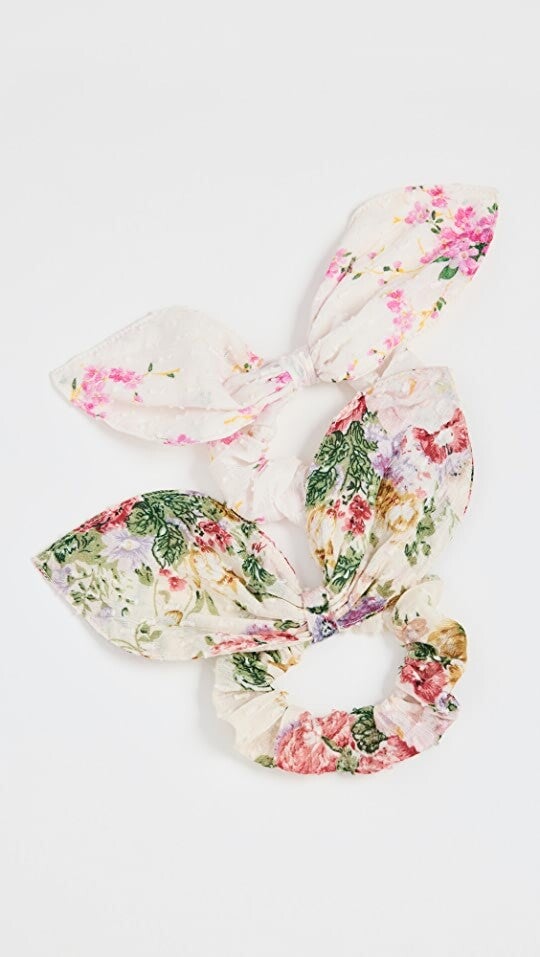 Loveshackfancy set of two floral bow scrunchies
A bow and hair tie all in one, these floral fabric hair ties have a textured fabric, elevating any hairdo.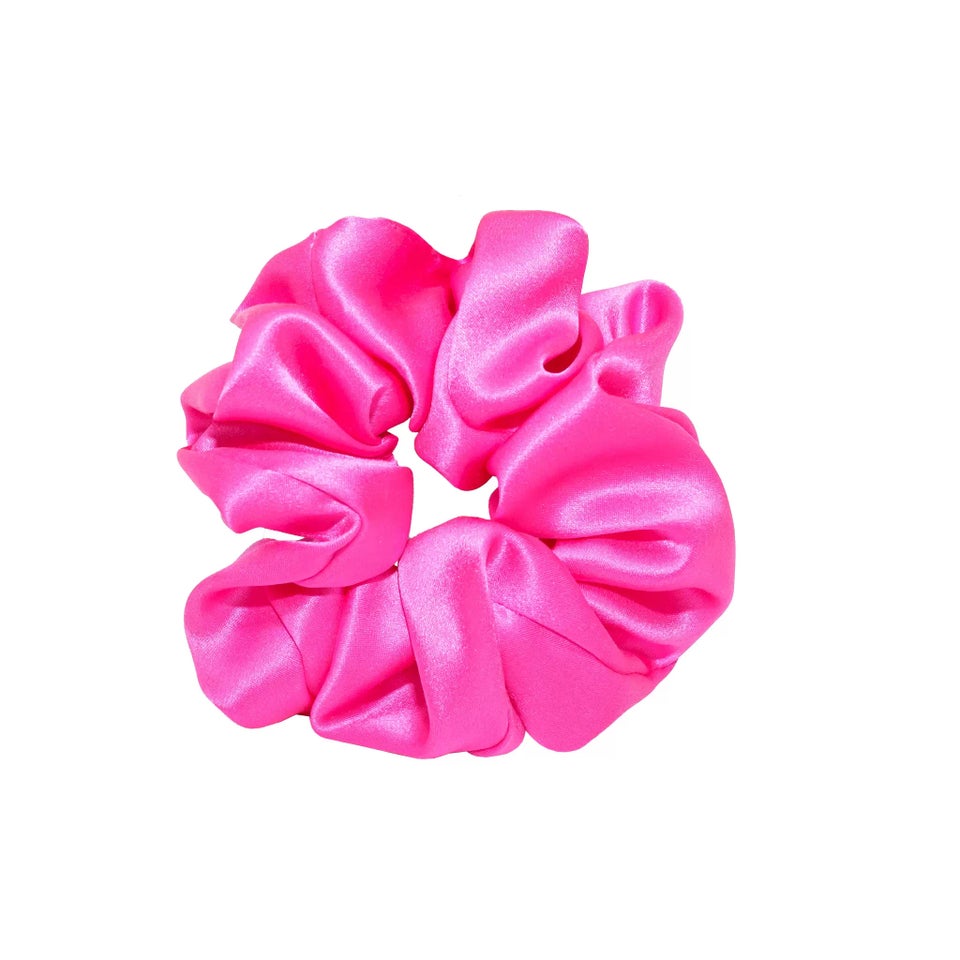 Emi Jay silk srunchie in electric magenta
Handmade in Los Angeles, this silk srunchie gives a pop color to any outfit. It measures 5 inches across and is made from 100% silk charmeuse.