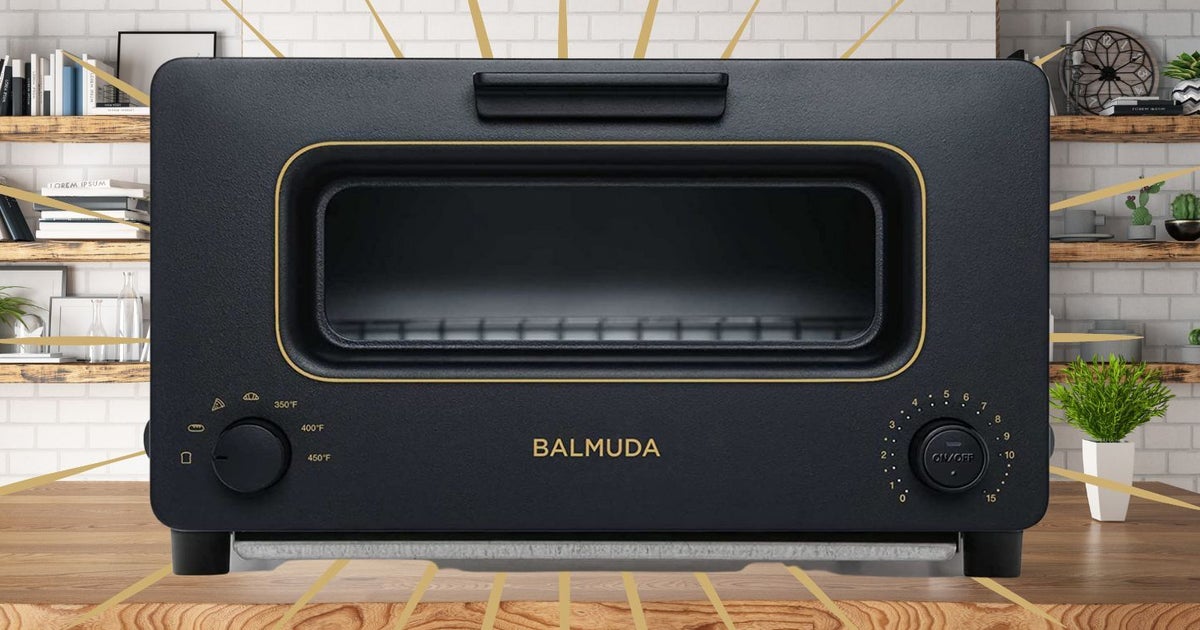 It's not just toastophiles who can rejoice in th steam-powered wonders of the Balmuda. Thanks to its multiple heating settings, Aiken says she also uses the toaster for re-heating pizza to its former glory as well as baking small trays of food. According to her, "it's a leftovers hero."
The precise temperature control system is to thank for heating foods that have incredible flavor contrasts, varying textures and moist, fluffy insides every single time. Its three oven settings also allow you to heat previously frozen foods, grilled vegetables and meat and fish dishes, while the bread modes ensure everything from perfectly warmed pastries to bread that's the perfect texture for sandwiches.
"Now that I've got it on my counter, it's more than just a pretty ornament taking up space," Aiken said, assuring those of us with smaller accommodations that the design is space-conscious and compact.
Other users have sided with Aiken's estimation that the Balmuda is worth the investment. You can read their testimonials below or scroll back up to purchase one for yourself.
Promising reviews from Amazon:
"I've been using this to cook everything that's frozen and precooked. Frozen leftovers included. I wouldn't limit the use of this to just baked goods and toast, it's handling everything from sausages to chicken pieces. The food afterwards is incredibly crispy with a soft interior, as promised. I'd like to add that there are only instructions for a few foods (mostly bagels, toast and pizza). However, once you see how each of the setting actually works, you're able to utilize it to cook a lot of foods. I've been able to cook scallops with the perfect interior on the toast setting with 17-19 minutes. At the end of the day, it's definitely something to keep in your kitchen and can almost entirely replace your microwave with a much better flavor and taste." — Rabi

Holy moly! best toast I have ever made. I did a comparison taste test with the Balmuda toaster vs my cheapie $60 toaster oven. You can really taste the difference in the toast with the texture and the moistness of the inside of the toast. Hands down Balmuda blew my other toaster out the water. So happy with purchase." — JL

"Ok, $300+ for a toaster is insane, and there might be something wrong with you if you're immediately OK with paying that much for toast. And putting "The" in front of all your product names is a little pretentious. Let's just all agree with that first. Now that that's out of the way, I took a chance on this after looking at 50 toasters on Amazon and, I LOVE this toaster. It looks amazing, has a great build quality, and it turns out the "steam toasting" is not just marketing nonsense. We've used it about 10 times so far and have been so happy with the results. For the price I paid, I expect it to last 20 years. And the build quality feels like it actually will. No regrets." — James M