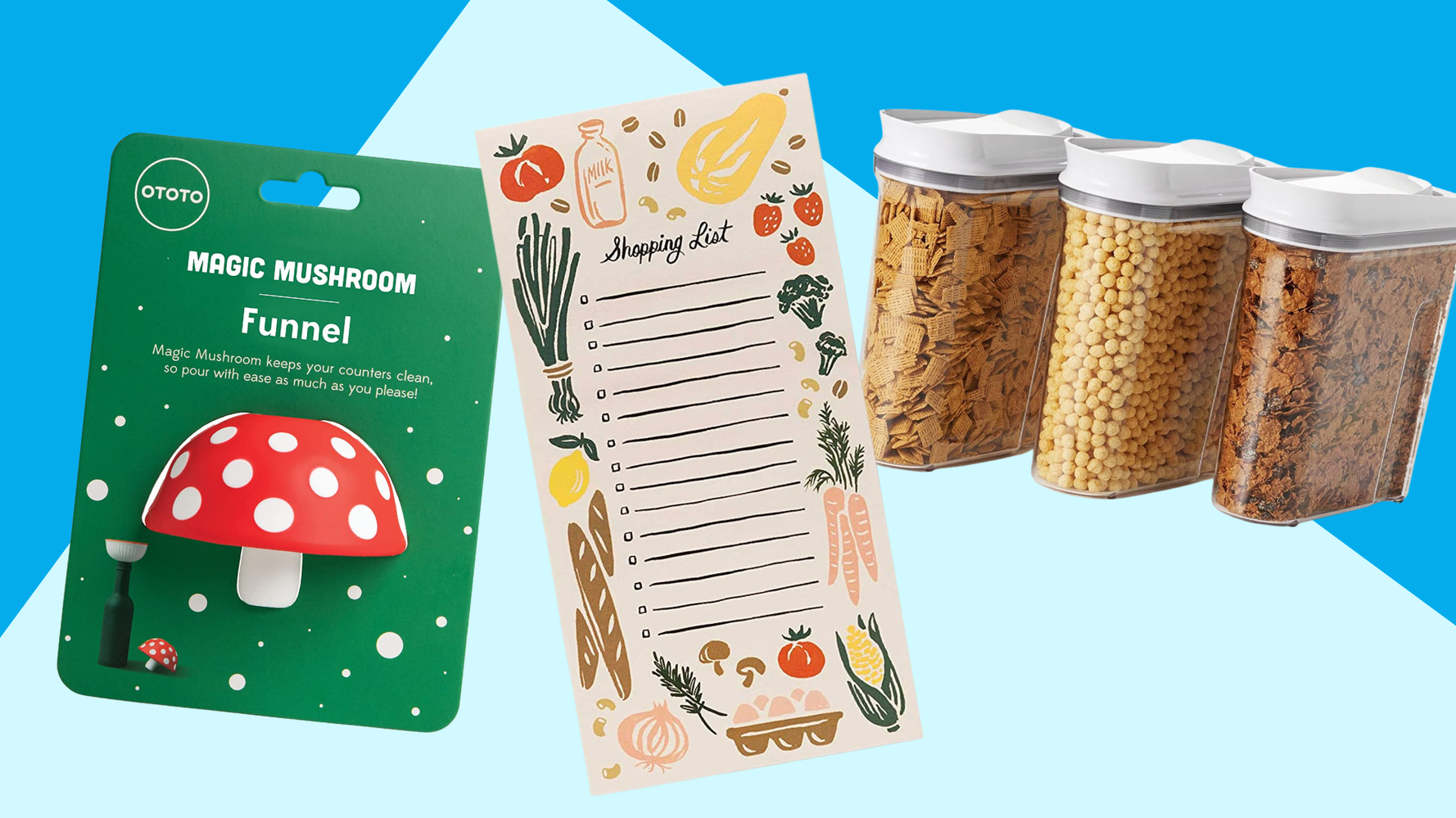 While the kitchen may be the heart of your home, it's likely also the cause of some major bickering. From forgetting to refill the Brita to struggling to find a matching top for your food container, there's no shortage of pain points that can provoke conflict between housemates around cooking So if you're tired of squabbling about whether or not the chicken is actually done or want a public record of what groceries you need for the week, we've got all the tools you need.
To help you keep the peace in your house, we've rounded up the best helpful kitchen products that can help minimize silly spats. They're mainly small, creative gadgets that you may not think to grab when stocking your kitchen, but won't be able to live without after getting one yourself. Though we can't guarantee that you and your partner or pal will sail into domestic bliss, we're confident that grabbing some of these tools for your own kitchen will help you stay cool, calm and collected as you cook.
HuffPost may receive a share from purchases made via links on this page. Every item is independently selected by the HuffPost Shopping team. Prices and availability are subject to change.