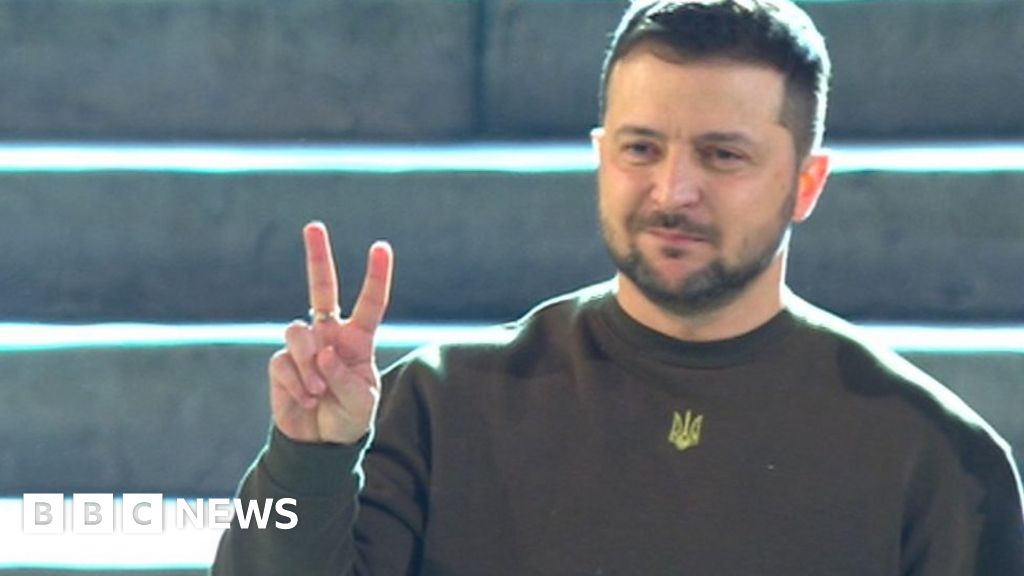 The Ukrainian president has thanked Britain and called for more planes from the UK to help fight the war against Russia.
He spoke for 23 minutes in English in Westminster, nearly a year after speaking to British politicians via a video link.
He ended his speech joking about British tea, and saying "Long, long live the King, Slava Ukraini", before raising his fingers in a V for victory gesture as he received a standing ovation.
Ukraine's Zelensky makes plea for fighter jets in address to UK Parliament