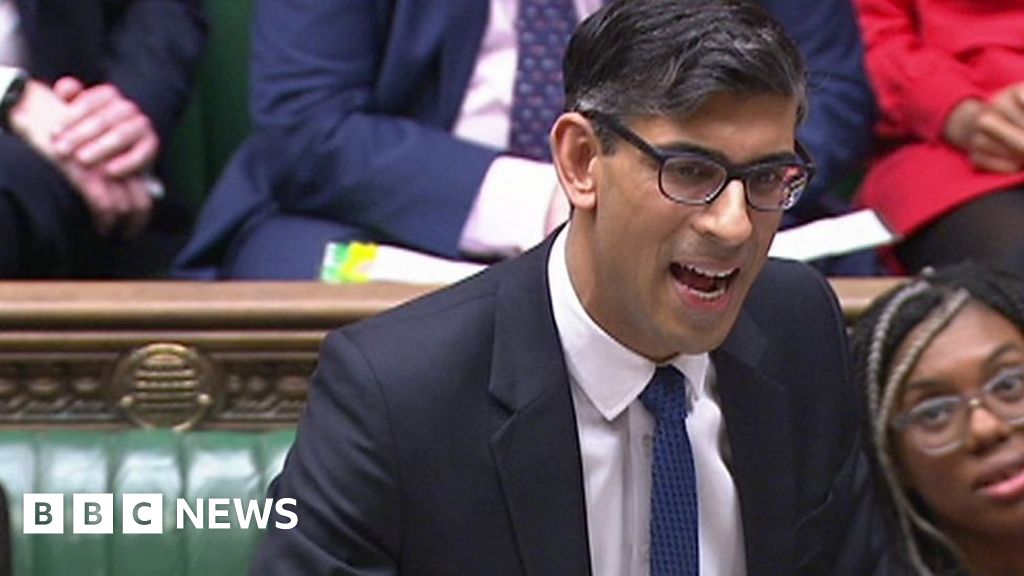 The prime minister has said Labour leader Sir Keir Starmer has no principles and only offered "pretty politics".
Rishi Sunak told MPs that he resigned when he disagreed with then-prime minister Boris Johnson, but Sir Keir Starmer supported his former party leader for four years.
Sir Keir said the PM was "hopelessly weak" and overseeing chaos, asking if the top job was "just too big for him".
PMQs: Starmer accuses Sunak of being too weak to sack Zahawi