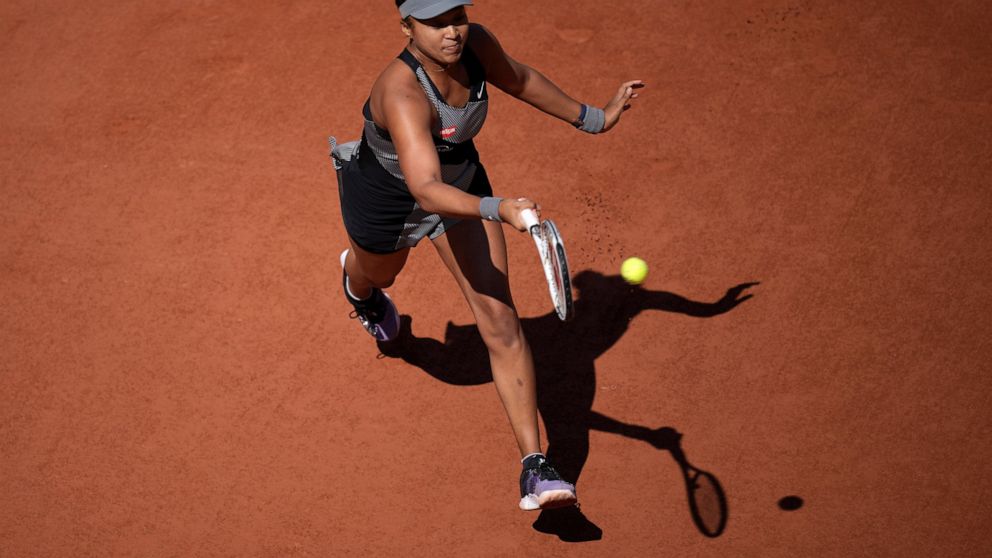 Naomi Osaka's agent has confirmed to The Associated Press that the four-time Grand Slam champion has withdrawn from the French Open
Naomi Osaka withdrew from the French Open on Monday and wrote on Twitter that she would be taking a break from competition, a dramatic turn of events for a four-time Grand Slam champion who also said she has "suffered long bouts of depression."
Osaka's agent, Stuart Duguid, confirmed in an email to The Associated Press that the world's No. 2-ranked tennis player was pulling out before her second-round match at the clay-court tournament in Paris.
A spokeswoman for the tournament said the French Open was not aware that Osaka had formally withdrawn from the field.
——— AP Sports Writer Sam Petrequin in Paris contributed to this report.
———
More AP Tennis: https://apnews.com/hub/tennis and https://twitter.com/AP—Sports