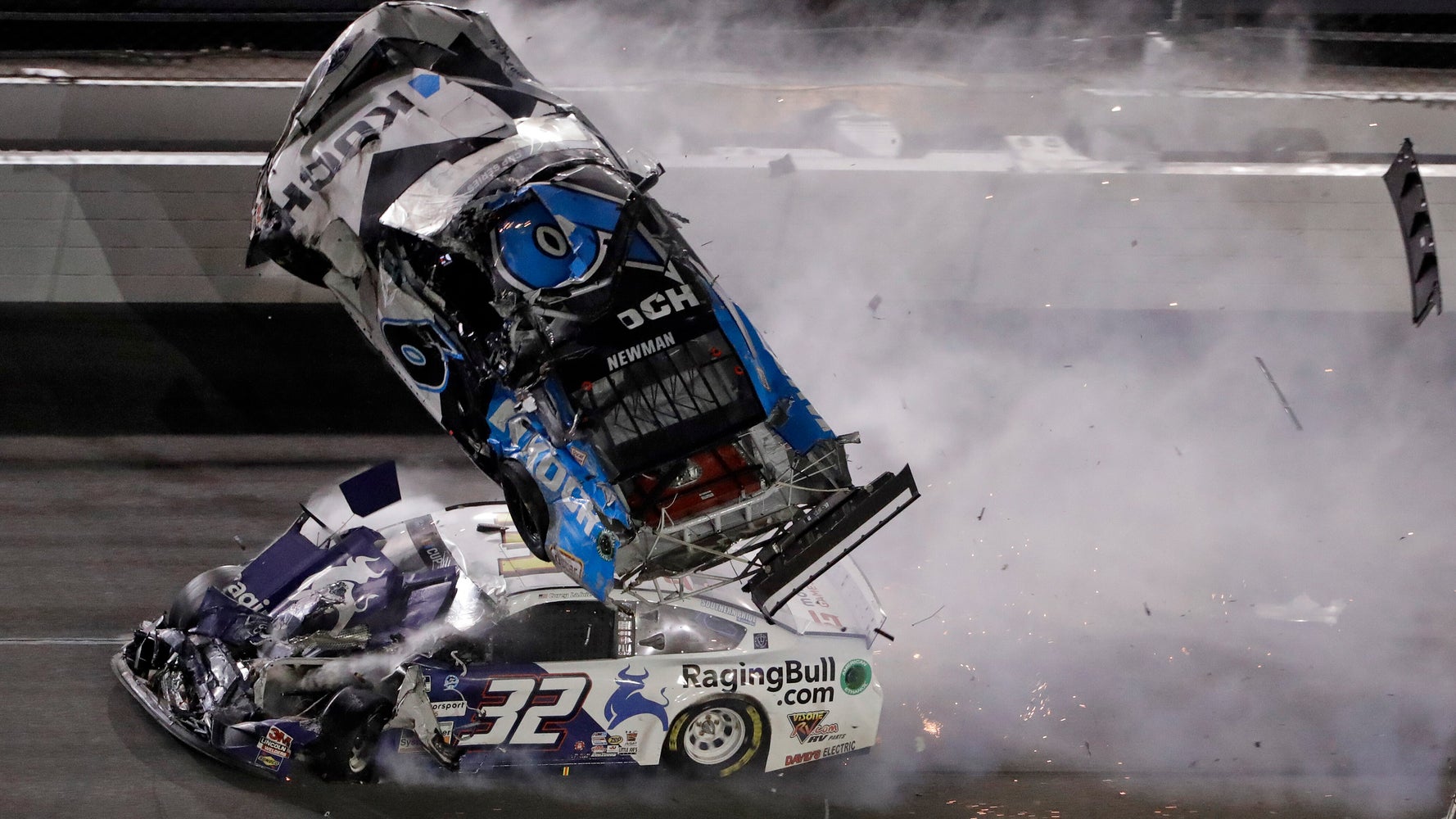 Daytona 500 driver Ryan Newman was rushed to a hospital Monday night after a fiery crash in the Florida race.
Newman was in the last lap of the NASCAR series race when a following car caught his back bumper, The Associated Press reported. Newman's car flipped, then was struck again and skidded on its roof in flames for several yards.
Newman, 42, a native of South Bend, Indiana, is a 19-year NASCAR veteran who won the 2008 Daytona 500.
If you're a True Nascar fan, and follow the sport you know many times wrecks look horrible and a Driver will pop out and walk away waving. As Joe Gibbs and Denny Hamlin both stated they had no idea of the severity, no one should judge them. #PrayforNewman https://t.co/vLA9Uma2WL

— ⚾SportsBelle⚾ (@Pitcrewprincess) February 18, 2020
You don't have to be a NASCAR fan

You don't even have to like sports

We all need to send positive vibes and prayers to Ryan Newman. He's a father and husband. His family needs him.

Hope he is okay. #prayfornewman #prayingforRyan

— Chrissi Nielsen (@NielsenChrissi) February 18, 2020
It's been awhile since there was one bad enough to send the driver straight to the hospital. Pray y'all. Pray hard. #PrayforNewman

— The Catch Fence ™ (@TheCatchFence) February 18, 2020
Driver Dale Earnhardt was killed in a crash in the final lap of the Daytona 500 in 2001.
Racer Denny Hamlin won his second Daytona 500 on Monday just seconds after Newman's crash.
CORRECTION: An earlier version of this story misspelled the winner's name. It's Hamlin.