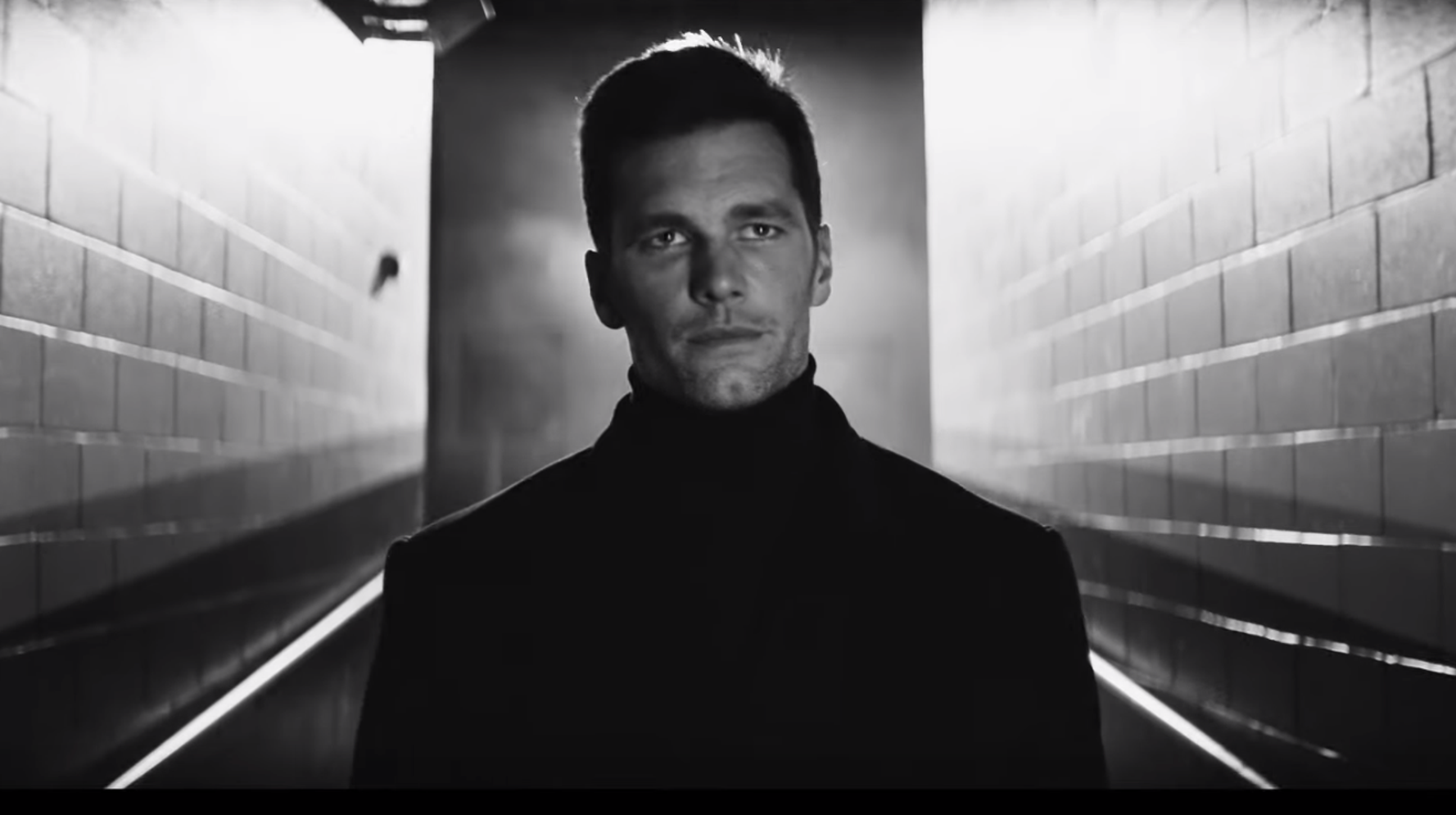 New England Patriots quarterback Tom Brady teased his future in football with an ad for streaming service Hulu at the Super Bowl on Sunday. 
Brady had sent NFL fans into a tizzy during the week when he shared a cryptic image of his silhouette walking through a tunnel, which some interpreted as a possible hint that he was planning to retire.
Fans speculated over whether the image meant the 14-time Pro Bowl quarterback was staying with or leaving the Patriots, or even the NFL altogether, after close to two decades in the league.
The six-time Super Bowl champion will become a free agent for the first time in March. The ad was intentionally ambiguous in order to generate buzz around this fact, Hulu's vice president of brand marketing told the Wall Street Journal.
Brady has so far remained vague about his future plans. He is fielding interest from other teams while the Patriots are reportedly prepared to pay up to $30 million per season to retain him.
When the ad aired at the game, Brady lured fans on Twitter deeper into his trap, sharing the ad with the caption: "I have an important announcement."
"They say all good things must come to an end…" Brady's voiceover in the black-and-white ad begins. "So to my teammates, my family, and most of all, my fans, you deserve to hear this from me."
"Hulu doesn't just have live sports. According to the script they just gave me, Hulu also has your favorite cable channels, plus the greatest, shows, movies and originals of all time."
And then, the kicker: "But me? I'm not going anywhere."
The Patriots' reputation took a hit over the "Deflategate" scandal in 2015. Donald Trump, whom Brady later supported for president, backed Brady fiercely that year, when the QB was suspended for four games by the NFL as a penalty.
The team was accused of deflating their footballs in order to obtain an unfair advantage, with Brady's knowledge.
Calling all HuffPost superfans!
Sign up for membership to become a founding member and help shape HuffPost's next chapter