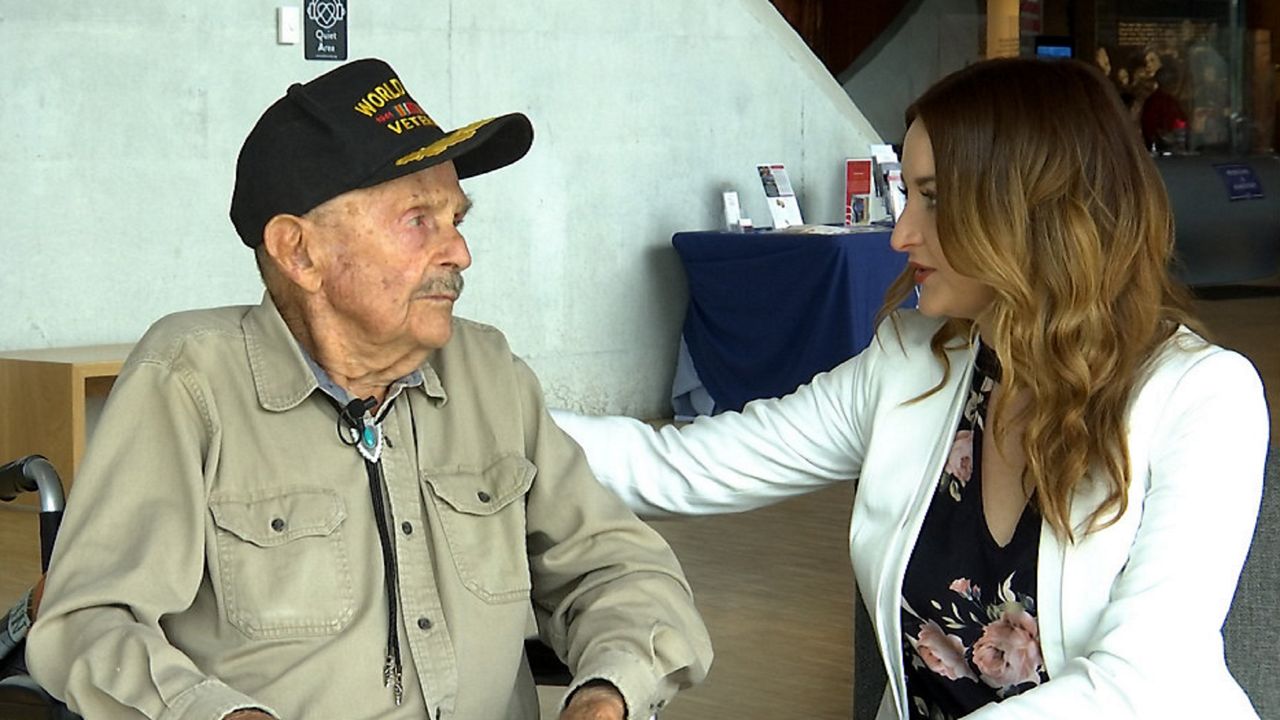 COLUMBUS, Ohio — There are only three of the original World War II "Screaming Eagles" still alive and Dan McBride is one of them.
"I didn't do anything anyone else didn't do. The only thing I did differently is that I survived," McBride said. 
The 101st Airborne Division of the United States Army was founded in 1942. McBride was one of the paratroopers that landed in Normandy on D-Day.
McBride, Dick Klein and Jim "Pee Wee" Martin are being honored through a special project this Memorial Day weekend.
"Here I was just a little country boy minding my business back there and all of a sudden, you got the two nice young ladies come up there and ask me a whole bunch of questions," he said.
Tracie Hunter was one of those women.
She's the director of the new documentary "A Rendezvous with Destiny." It follows the three paratroopers' experiences during World War II.
"Two years ago, Lt. Colonel Yost, he's a member of the Dutch Military, he's veteran, he came to me and he had written a book "Three of the last World War II Screaming Eagles" and he said, 'hey, I know you do documentaries focused on World War II veterans, are you interested in this story?'"
This weekend, the documentary is premiering at the National Veterans Memorial Museum in Columbus.
All three men happen to be from Ohio. Klein is from Huron, Martin is from Xenia and McBride is from Conneaut.
He said he's excited to see how the project turned out. 
"It was a big thrill for me to be able to do it and I've made friends with them since then, you know, they're nice people."
McBride is 97 years old.