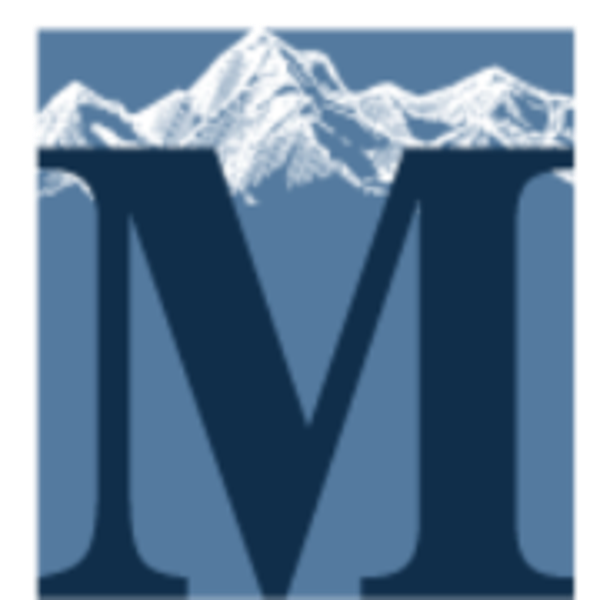 Memorial Day marks the start of summer for so many people, though its purpose, when established, was to honor those who had sacrificed all future summers for this country.
While Veterans Day honors all those who have served in our nation's armed forces, Memorial Day honors those who gave their lives. Perhaps it is the time of year that makes it so hard to keep that focus, when the world around us is bursting with vitality and hope, green upon green, flowering and humming with life. But perhaps it is a fitting time to remember those who died in that same time of life, most of them young, just beginning to live, on the verge of a lifetime of discoveries — all suddenly gone.
To mark Memorial Day we pay tribute to one group of young men, those from Haywood County who made the ultimate sacrifice during the First World War. There are many left who remember those lost in World War II, but the one that preceded it, being a century past now, is nigh faded from memory. There are stories, however, passed down through families, and a few fragments of those will be told today, to remind us that those who died were more than a name on a roster. They were, for the most part, young, earnest men who had no idea of the hellish carnage they would encounter.
For the 19 mentioned here, there would be no joyous homecoming, no resuming of friendships and romance. Their plans to resume work at Champion's paper mill, or at the logging camp of Crestmont, their dreams of plowing bottomlands along the mountain creeks shaded with trees unshattered by shells, the air unscented by carnage — those dreams would bleed out in the trenches of France.
There may be more than the 19 men we have counted from Haywood County who died in service to their country or its cause during World War I. Eighteen of them are listed on a roster of North Carolina men compiled by the state's Department of Cultural Resources, though those who compiled the list warn it is not complete, being drawn from old federal records. Remember, too, that the original federal records were compiled at a time when communication was heavily censored, making the task more formidable.
Greatest toll on Canton
Canton paid the greatest toll in the war, losing eight men. Four Waynesville men paid the ultimate price; two were from Hazelwood; two from Clyde. The Cruso, Maggie and Crestmont communities each lost one man in the war.
Nine of the 19 were killed in action. Five died later of their wounds, and four died of disease with one of those, Robert Burress of Cruso, reported as dying of Spanish influenza, a pandemic that killed an estimated 50 million people as the war came to an end and soldiers carried the disease. In addition to Burress, Furman Jamison of Canton, Fred Spivey of Maggie and James A. Hudgins of Canton also apparently died of disease. Those three died in a period from January through April 1919, and the cause might well have been Spanish flu, though it is not reported or listed.
One man, Doyle Seay of Clyde, died in an accident, though the brief newspaper report does not state the type of accident.
Friends die close together
The first death to be reported was that of Charlie Colman Robinson of Canton, corpsman of the 7th infantry. He died of his wounds on June 29, 1918. Robinson and another Canton man, Champion employee Hubert Lee Moore, had enlisted in the 7th Infantry's H Company together. Three weeks after Robinson died, Moore was killed in action, on July 22.
The same tragedy almost repeated itself when Sgt. Charles M. Francis of Waynesville, a transport officer, was killed by a shell on Sept. 27, 1918. According to a letter from men serving in the war, the same shell wounded another Haywood County man, Claude McClure, who survived.
The loss to the family at home is revealed in the simple announcement on Nov. 21, 1918, of the death of Private First Class Henry H. Arrington. The newspaper reported that Mr. and Mrs. James Arrington had received news that their son, previously reported as missing, had been killed Oct. 19 in France. "His wife and child live with his parents," the article added.
A long, terrible wait
Sometimes families had to wait in agony for definite word. The July 10, 1919, edition of the The Carolina Mountaineer and Waynesville Courier reported that "for nearly a year, it has been thought by his parents and friends that Hilary McClure, a soldier from this place in the regular army, was killed somewhere in France but his death could never be confirmed until a few days ago when his father, John R. McClure, received notice from the War Department of his death.
"He was killed in the famous and terrible conflict at Chatteau-Thiey in June of last year, and why it has taken so long to clear up his death is a mystery. In fact, the state list records his death as taking place July 18, 1818, confirming that he was killed in action.
Returning from the deadOn at least three occasions, the reverse occurred — a family received some word of a soldier's death, only to find out later that it was not true. In one case, a letter from "two Haywood boys" serving on the Hindenburg Line was published in the Jan. 16, 1919, edition of the Mountaineer/Courier without identifying the authors. Apparently written shortly before Christmas and after Germany surrendered, the conflict was still raw in the authors' minds. They reported that Ed Scates, son of a Hazelwood merchant, had died after being hit by a shell on his troop's last day on the front line. They also reported that Roy H. Hannah was "killed somewhere near the Hindenburg Line." While Scates was killed in action, Roy Hannah was not dead, as shown by a report from a Cataloochee correspondent in August 1919, which stated "Private Roy Hannah, who has returned from overseas, is visiting his parents at Ola, N.C."
Professor W.C. Allen, longtime superintendent of Haywood County schools and author of a centennial history on the county, received a telegram in December 1918, after the Armistice, reporting that his son W.C. Allen "Cola" Jr., had been killed in action. A telegraph from his congressman, however, soon followed, stating the notice was a mistake. It took several days to find out that, in fact, a W.C. Allen Jr. of Brooklyn, N.Y., had been killed, and not the local man's son. Cola Allen came home; a family in Brooklyn mourned a son who did not.
The third case of a report of premature death involved a man who did come home, but later died of his wounds. The story of Baxter Franklin is told in the adjoining story.
A hope unfulfilledFamilies suffered long waits for word of their loved ones during World War I, and communicated by letters that could take weeks or more to reach home or those in combat. When Melvin Rhinehart of Clyde, a member of Canton's 118 Ambulance Company, died of his wounds, his friends mourned deeply. One of those, believed to be Selma McElroy, wrote a tribute to Rhinehart that was published in the Waynesville Courier, pointing out that his three brothers were also serving in France with the same ambulance company.
While still in training, Rhinehart had written to McElroy asking her to keep in touch. "I wish I was there to see you and be with you once more," he wrote. "I hope someday we will be together again." That hope never reached reality; Rhinehart died Sept. 30, 1918. He was, as his tribute recorded, 25 years and 5 months old.
"He was one among the many Haywood boys who helped break the Hindenburg Line and in so doing gave his life," the tribute author wrote. "He was … above all, a true soldier one who didn't shirk his duty, one who didn't fail to heed his country's call, one who would lay down his life without a flinch for this great cause. We can't realize yet how greatly dear Melvin will be missed until the other boys get back home and then we will miss his smiling face among them."
Those from Haywood killed in service during World War I(In chronological order)
Corp. Charlie Colman Robinson, Canton, died June 29, 1918, of his wounds.
Pfc. Hilary F. McClure, Waynesville, died July 18, 1918, killed in action.
Corp. Hubert Lee Moore, Canton, died July 22, 1918, killed in action.
Pvt. Fred Cabe, Canton, died Aug. 14, 1918, killed in action.
Pvt. Sol Barnes, Crestmont, died Sept. 17, 1918, killed in action.
Sgt. Edward M. Scates, Hazelwood, died Sept. 25, 1918, killed in action.
Sgt. Charles M. Francis, Waynesville, died Sept. 27, 1918, of his wounds.
2nd Lt. Frank S. Paris, Canton, died Sept. 27, 1918, killed in action.
Pvt. Wayne Varner, Canton, died Sept. 29, 1918, of his wounds.
Pvt. Melvin Rhinehart, Clyde, died Sept. 30, 1918, of his wounds.
Sgt. General E. Henderson, Canton, died Oct. 3, 1918, killed in action.
Pvt. Ira Jones, Waynesville, died Oct. 10, 1918, killed in action.
Pfc. Henry H. Arrington, Waynesville, died Oct. 19, 1918, killed in action.
Pvt. Robert M. Burress, Cruso, died Oct. 26, 1918, of disease.
Pvt. Baxter Franklin (in Canadian 10th Battalion), from Sunburst, died Dec. 10, 1918, of his wounds.
Pvt. Furman Jamison, Canton, died Jan. 19, 1919, of disease or other similar cause.
Pvt. Doyle Seay, Clyde, died Jan. 21, 1919, of an accident
Pvt. Fred E. Spivey, Maggie, died Feb. 2, 1919, of disease or other similar cause
Pvt. James Hudgins, Canton, died April 29, 1919, of disease or other similar cause.
(With the exception of Baxter Franklin, these names were gleaned from a list of N.C. men who died in service during World War I, compiled by the N.C. Department of Cultural Resources and the World War I Centennial Commission. The list is not guaranteed to be complete; if you know of others from Haywood who paid the ultimate price in service to their country during the First World War and should be mentioned, contact Kathy Ross at [email protected])