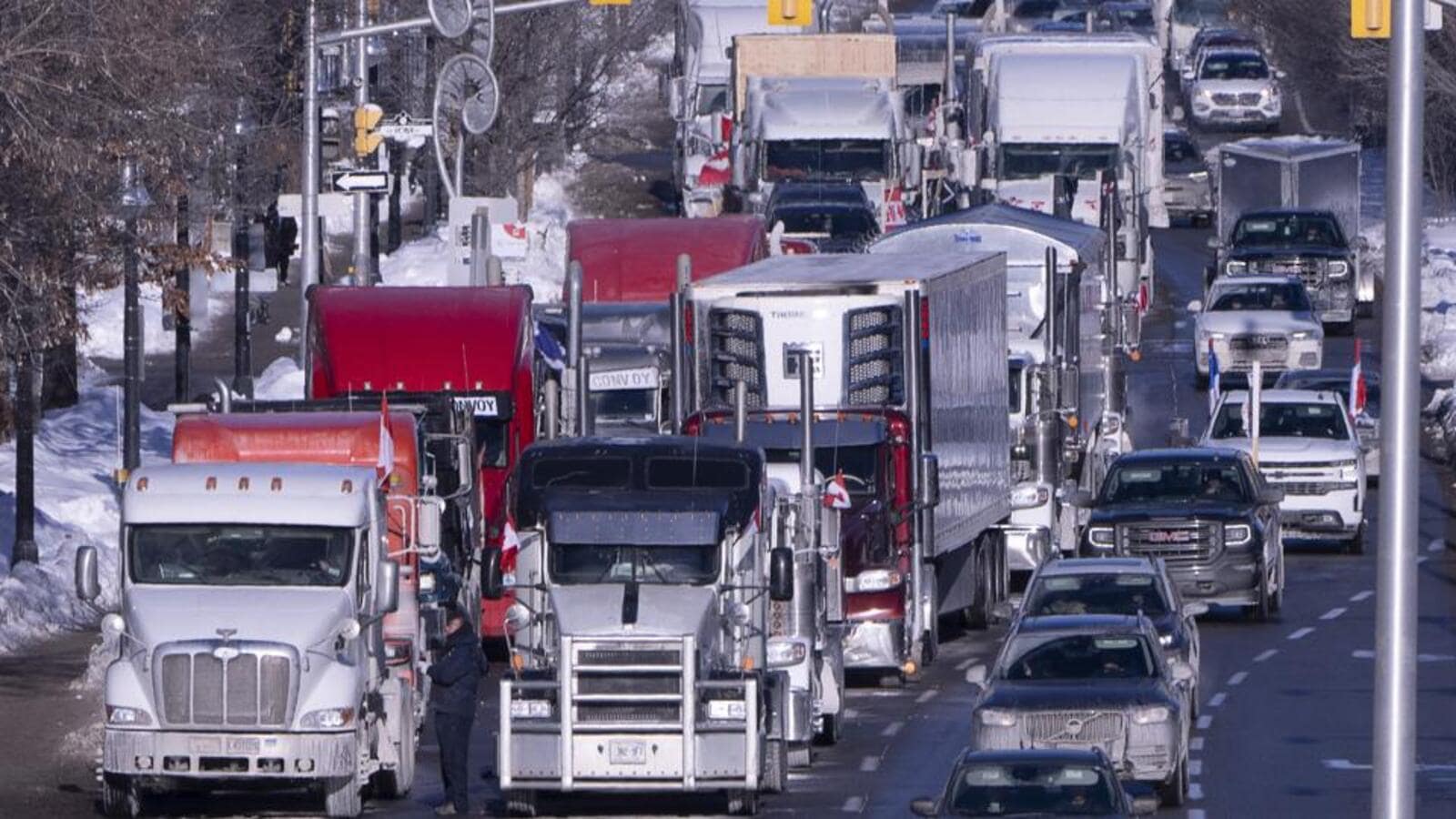 Canadian law enforcement have heightened security in the country's capital, Ottawa, and placed restrictions in its downtown core as the weekend marks the first anniversary of the Freedom Convoy 2022 occupation which were only cleared last February after the Government of Prime Minister Justin Trudeau imposed an unprecedented emergency.
Even as the agency Canadian Press reported that the Parliamentary Protection Service or PPS is expecting about 500 protestors to gather in the vicinity of Parliament Hill, Ottawa Police tweeted, "Residents and businesses will see an increased police presence from time to time in the downtown core and surrounding areas."
Last week, Ottawa Police stated in a release that it "will have resources, logistics, traffic, towing and staffing plans in place to address any type of scenario and will not allow the conditions to occur that resulted in the February 2022 convoy."
The occupation of Ottawa took place for over two weeks as a truckers' movement protested against Covid-19 vaccine mandates.
No formal events have been announced on the anniversary of the protests but police believe there may be gatherings to mark it.
In a release on Thursday, the City of Ottawa had said it was working together with the Ottawa Police Service "to ensure City by-laws regarding parking, noise, litter and fireworks, are respected during anticipated events in downtown Ottawa this weekend."
As the protests first started in Ottawa last year, Trudeau was moved from Rideau Cottage, his official residence, to an undisclosed residence in the National Capital Region. He has yet to return and will be in the town of Hamilton in Ontario attending the National Caucus Winter Retreat, a Liberal Party meet, over the weekend.
The protests had led to the Government imposing the Emergency Act for the first time in Canadian history on February 14, 2022. While it was passed in the House of Commons, with the support of the New Democratic Party led by Jagmeet Singh, it was withdrawn nine days later even before it could be addressed in the Senate. Civil liberties groups opposed the emergency, and hearings are continuing before Parliament on the draconian action.