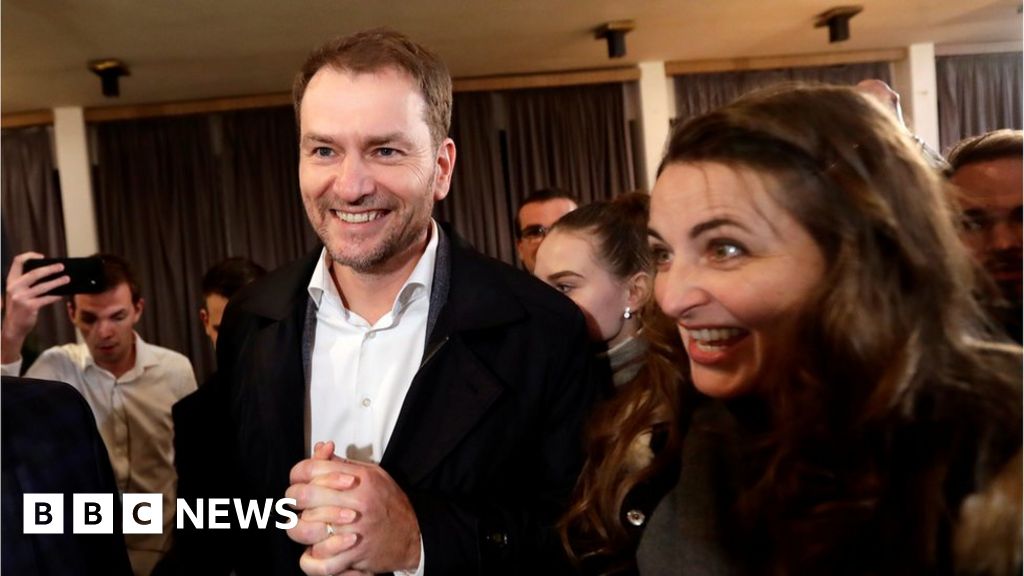 Slovakia's opposition Ordinary People party is leading in parliamentary elections, with the results of just over half of districts counted.
The party, led by anti-corruption campaigner Igor Matovic, has garnered a quarter of votes so far.
The ruling centre-left Smer-SD party, which has dominated Slovak politics for a decade, is second with around 20%.
The vote was dominated by public anger over the murder of an investigative journalist and his fiancée in 2018.
The shooting of Jan Kuciak and Martina Kusnirova shocked the nation and toppled PM Robert Fico, but his Smer-SD party remained in office.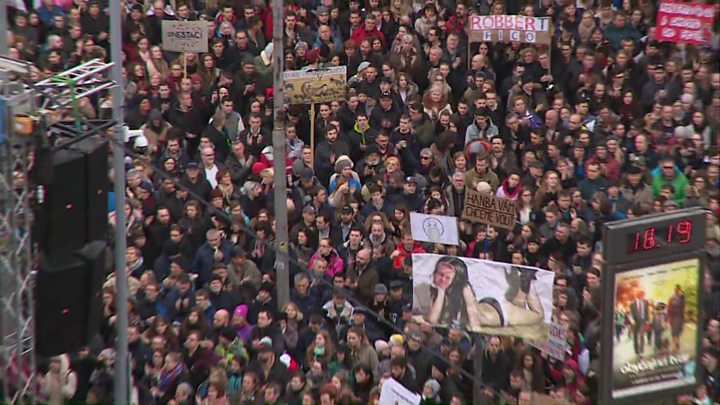 The far-right People's Party Our Slovakia (LSNS) and We Are Family both follow with around 8.5% of votes.
Seven parties are currently on course to secure the five percent of votes required to win seats in parliament. Ordinary People appears best-positioned to lead talks on forming a new government.
The general election, through proportional representation, follows a presidential vote last year. Anti-corruption campaigner and lawyer Zuzana Caputova won that, despite being a political newcomer.
Who's who in the election?
Ordinary People (OLaNO) has seen its popularity soar in recent weeks, thanks to its anti-corruption agenda. The murdered journalist was investigating high-level corruption before his death and this became a key issue in the election.
The ruling Smed party (Social Democrats) won 48 seats in the last election, but saw its support drop sharply following the 2018 murders. It has also suffered as Prime Minister Peter Pellegrini fell ill a week before the election.
The far-right LSNS is led by Marian Kotleba, a man who used to dress in a uniform modelled on the Hlinka Guard, the militia of the 1939-45 Nazi-sponsored Slovak state. It has verbally attacked the country's Roma (Gypsy) minority at rallies, and Mr Kotleba favours closer ties to Vladimir Putin's Russia over the EU.
Sme Rodina (We Are Family) is an opposition protest party.
Other parties include:
The centre-left liberal Progressive Slovakia (PS-SPOLU)
The liberal opposition Svoboda a Solidarita (SAS, Freedom and Solidarity)
The anti-graft liberal opposition Za Ludi (For People), led by former president Andrej Kiska