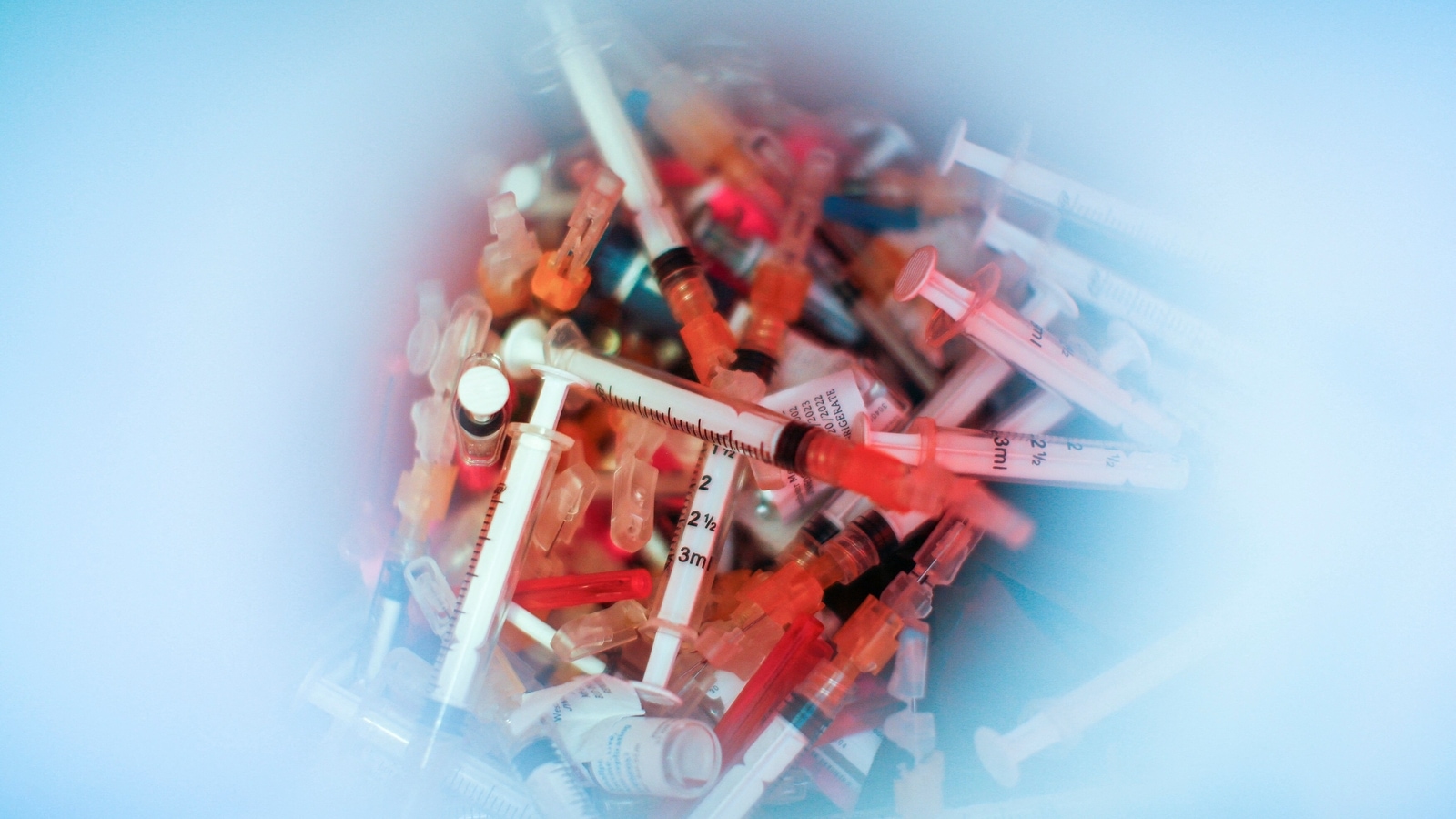 Spain reported its first monkeypox-related death on Friday, marking what is thought to be the first death linked to the current outbreak in Europe.
Spain is one of the world's worst-hit countries and 4,298 people have been infected with the virus, according to the health ministry's emergency and alert coordination centre.
"Of the 3,750 (monkeypox) patients with available information, 120 cases were hospitalised (3.2 percent) and one case has died," the centre said in a report, following a fatality in Brazil linked to the disease which was the first death outside of Africa.
An official would not give the specific cause of death for the fatality pending the outcome of an autopsy.
The World Health Organization (WHO) last Saturday declared the monkeypox outbreak a global health emergency.
According to the WHO, more than 18,000 cases have been detected throughout the world outside of Africa since the beginning of May.
It has been detected in 78 countries with 70 percent of cases found in Europe and 25 percent in the Americas, WHO chief Tedros Adhanom Ghebreyesus said on Wednesday.

Close Story
Explosion during cricket game injures 4 people: Taliban

A grenade exploded Friday during a game of cricket in Kabul, wounding at least four spectators at the stadium, the Taliban and a sports official in Afghanistan said. No one claimed responsibility for the explosion at the International Cricket Stadium in Kabul, where several hundred people had gathered to watch the match between Band-e-Amir Dragons and Pamir Zalmi. The afternoon game was part of the domestic T20 Shpageza Cricket league games held every year.

Floods kill at least 53 in Iran, rescuers hunt for the missing

Rescuers searched for the missing in Iran on Friday after landslides and floods triggered by heavy rains killed at least 53 people, officials said. Head of emergency operations at the Red Crescent Society, Mehdi Valipour, told state TV that 16 people were still missing after two days of floods that have affected 400 towns and villages in 18 of Iran's 31 provinces. Many highways were closed.

Norwegian woman summits 9th mountain in pursuit of 'super peaks' record

A Norwegian woman remains on course to climb the world's 14 "super peaks" in the shortest time everKristin Harila'ser Instagram account said, after she summitted Pakistan's Broad Peak, the ninth mountain on her quest. Pakistan is home to five of the world's 14 super peaks — those over 8,000 metres (26,246 feet). Kristin Harila is taking on Nepali adventurer Nirmal Purja's 2019 record of six months and six days for climbing all 14.

Hopes US, China can manage Taiwan differences 'in wise way': Blinken

US Secretary of State Antony Blinken on Friday voiced hope of managing differences over Taiwan with China after Beijing's furious warnings against a potential visit to the island by House Speaker Nancy Pelosi. "It would be important as part of our shared responsibility to continue to manage this in a wise way that doesn't create the prospect for conflict and keeping open lines of communication on this issue," Blinken told reporters.

UAE: Seven Asian expatriates found dead after floods

Seven Asian expatriates have been found dead in the United Arab Emirates following recent floods across the country, the UAE's interior ministry said on Friday. The ministry said that field units are still carrying out evacuations in the emirates of Ras Al Khaimah, Sharjah and Fujairah, the worst affected by floods that followed torrential rainfall.